Latest one I've made using Tasai Mokume blade. It took a month to make this, spending about 30hrs in total.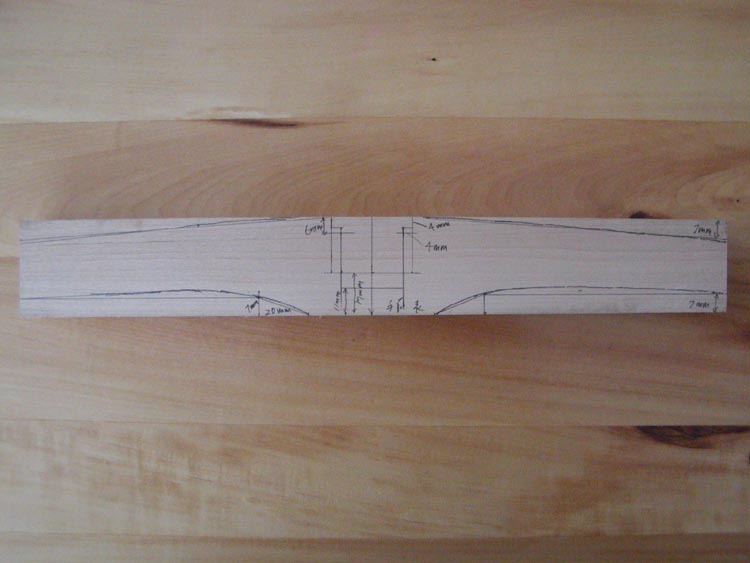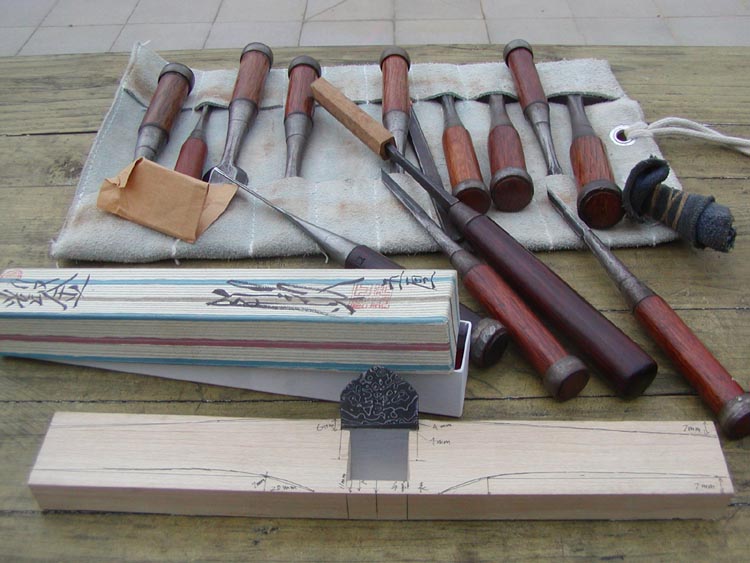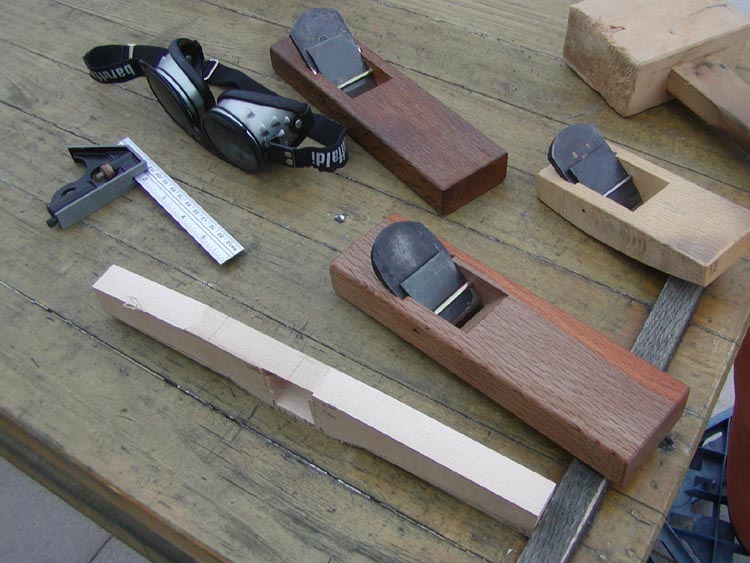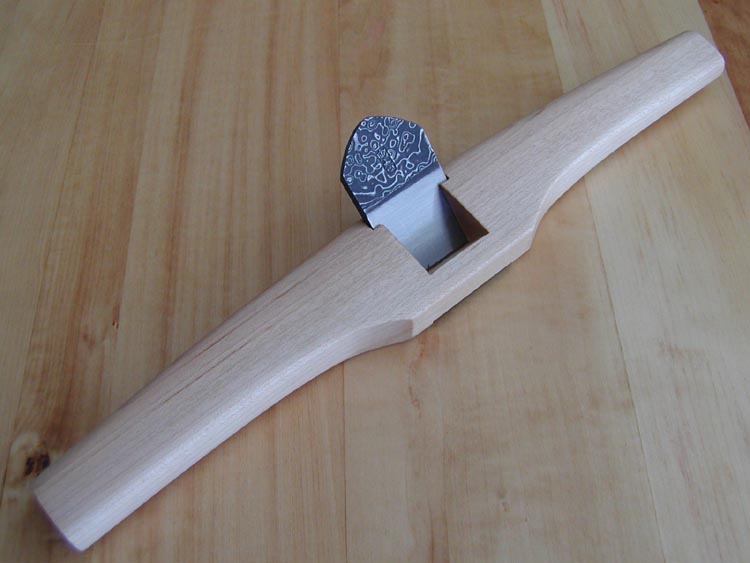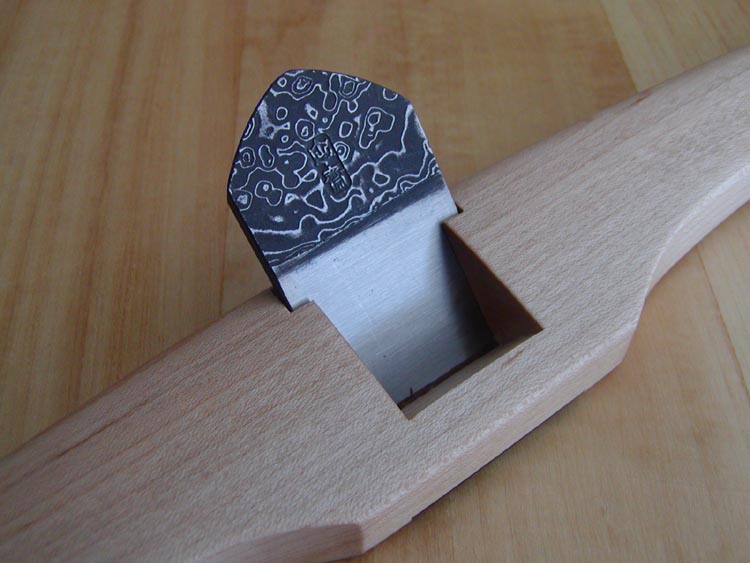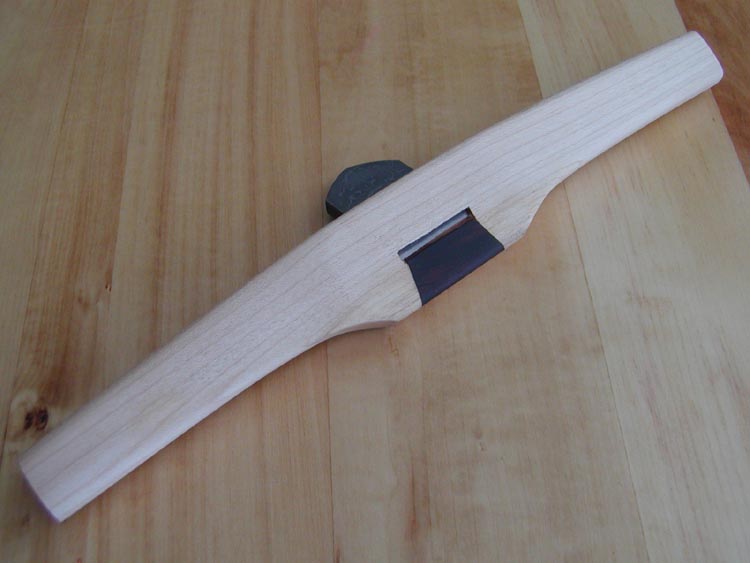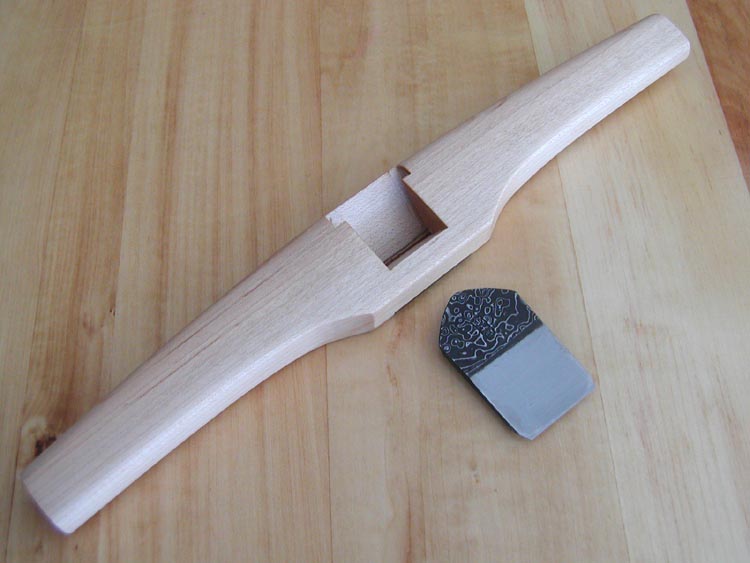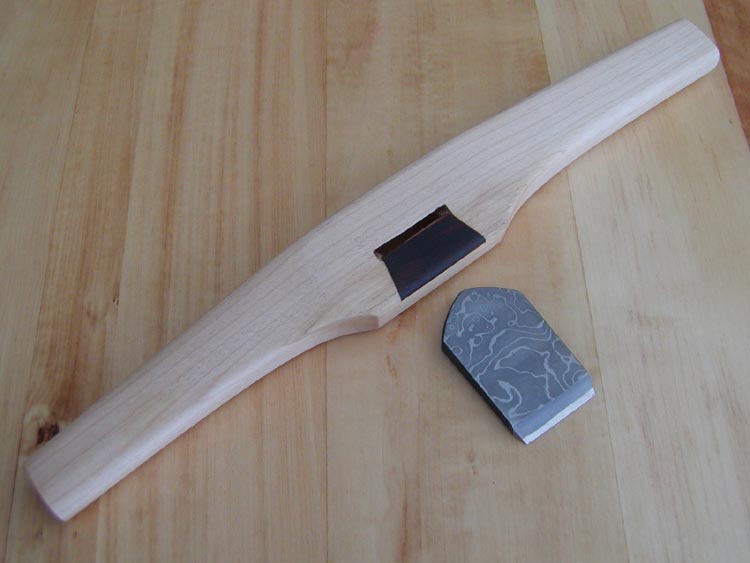 ====
This is a nankin kanna (cabinet makers plane, or spoke shave) I made a while ago. The material is rock
maple and ebony.
The blade is "Houshun" from Hiraide-san. I'm not supposed to mention this if this was in Japan, but this blade is made by Komori Hideki who is the most famous small plane blade maker in Japan.
The steel is Blue Steel #1. Blade width 25mm, overall length 270mm.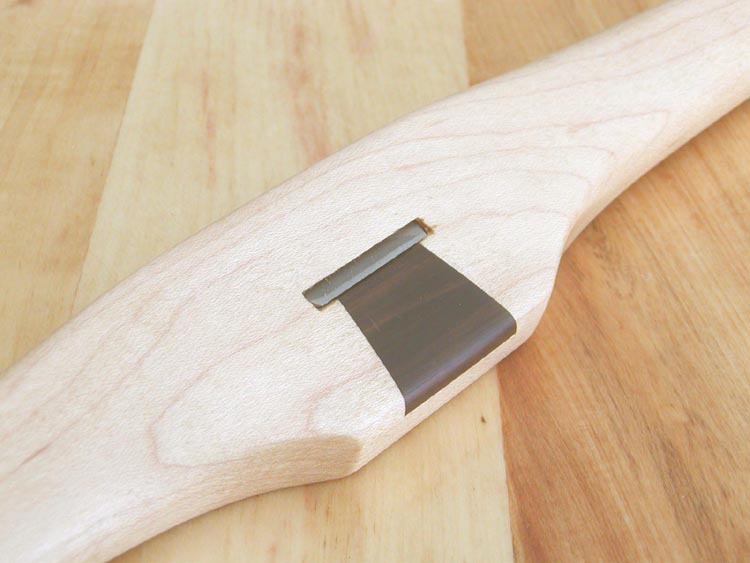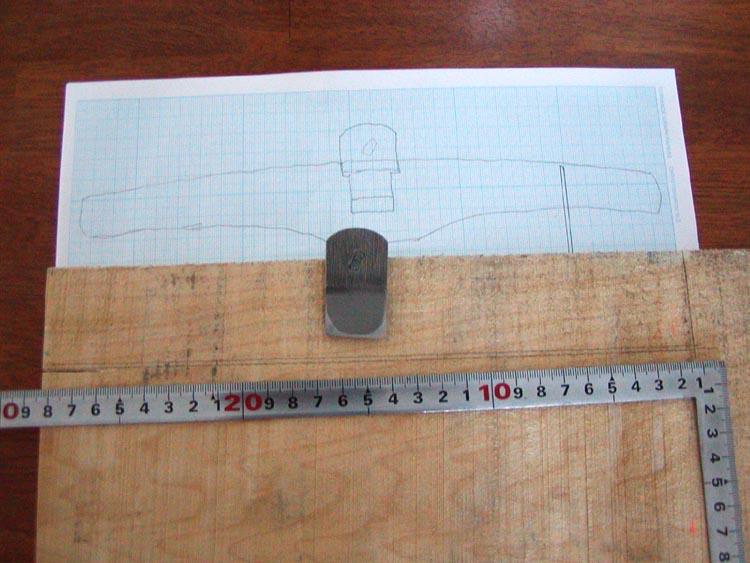 The blade is something Hiraide-san from Niigata gave me as a present. You can order small plane blades to Tasai. Michio makes a superb koganna blades. You can choose the jigane from normal modern iron, kamaji and even watetsu. Also you can choose from various finish. You can order a normal plane's blade as well. See below for these finish and ask for quote if you are interested.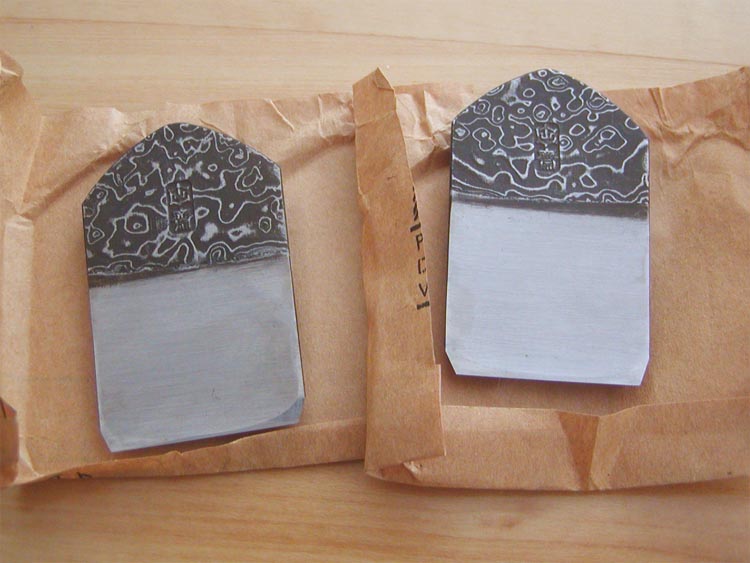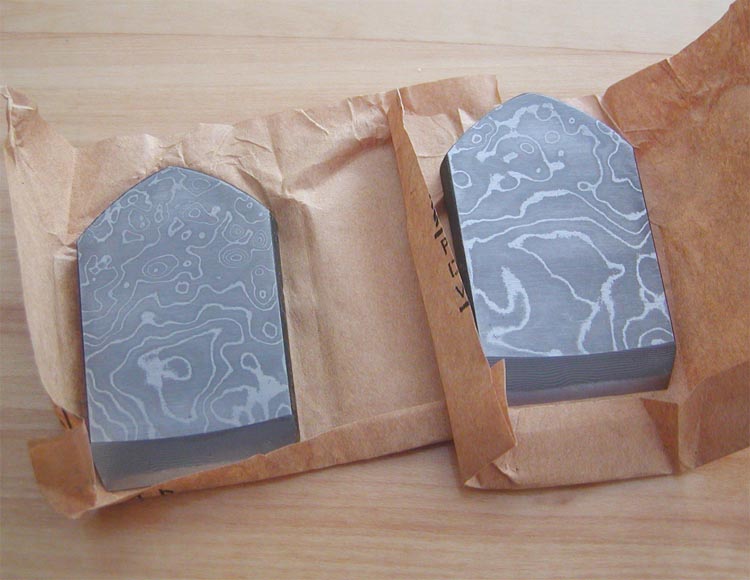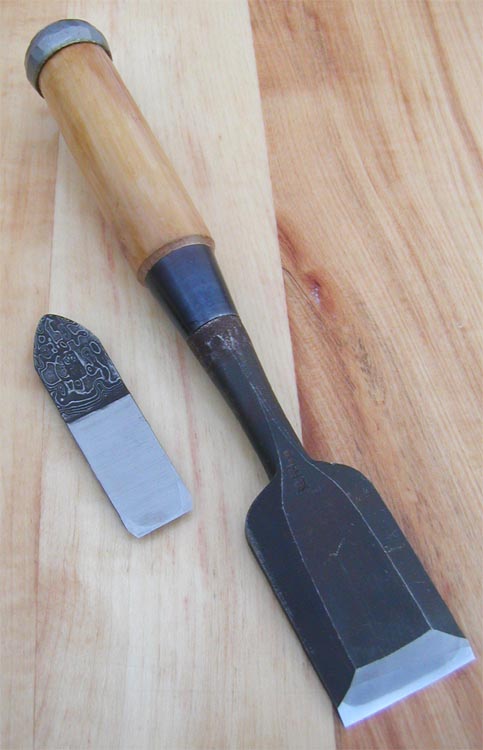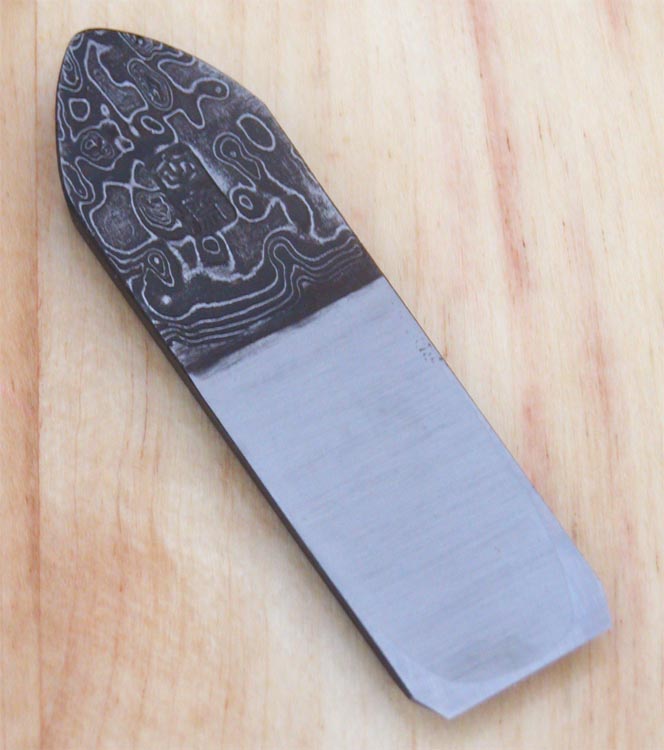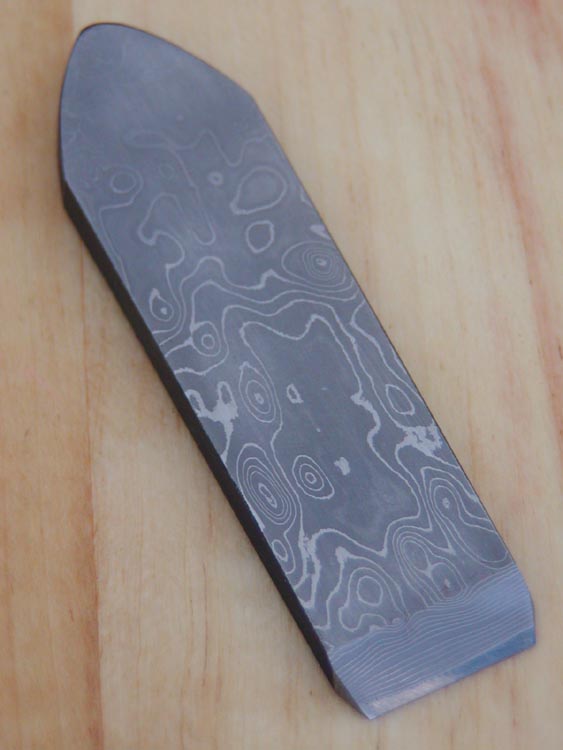 These are the finishes of normal 70mm plane blades. Michio can make the koganna blades like these as well.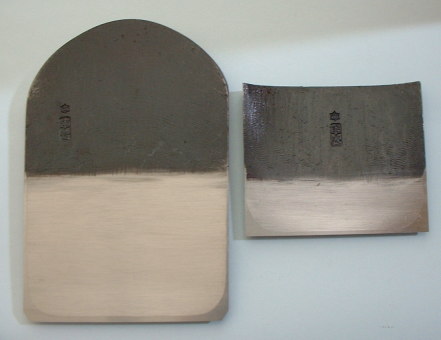 Black finish.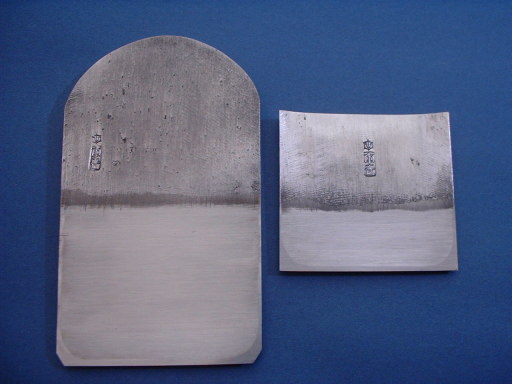 Migaki finish with watetsu for jigane.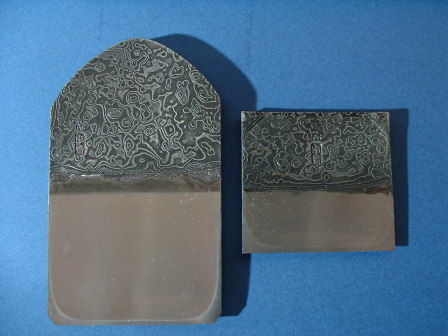 Mokume finish.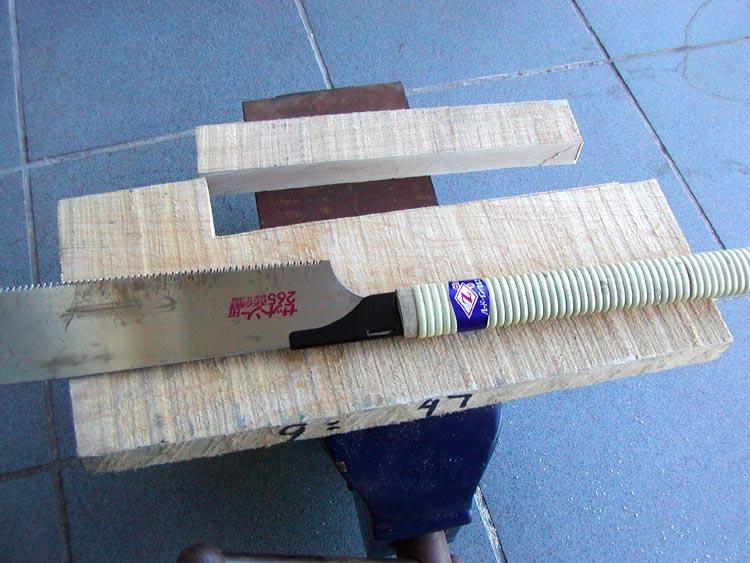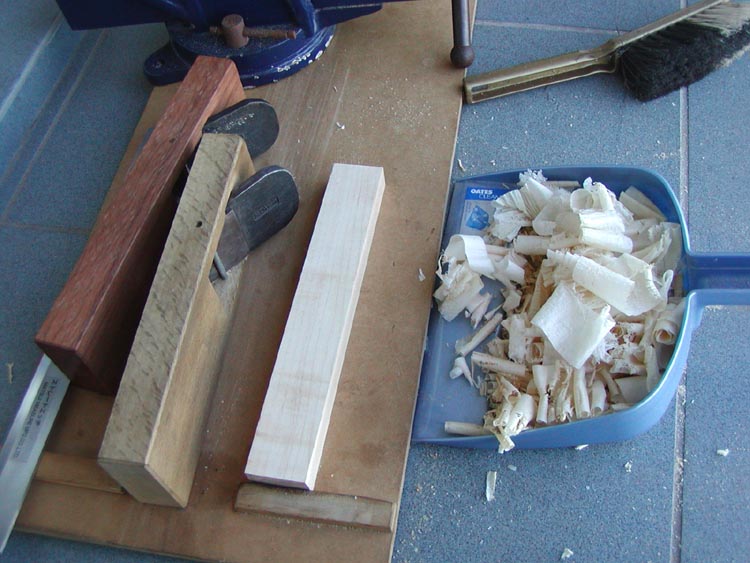 Back then I didn't even have a work bench.... Now I made one from the construction material that was in the dump. Anyway, the shown planes are Yokoyama "Ouzan" Tougou-kou 48mm, and Ishibashi Toushichi Blue Steel #1 65mm.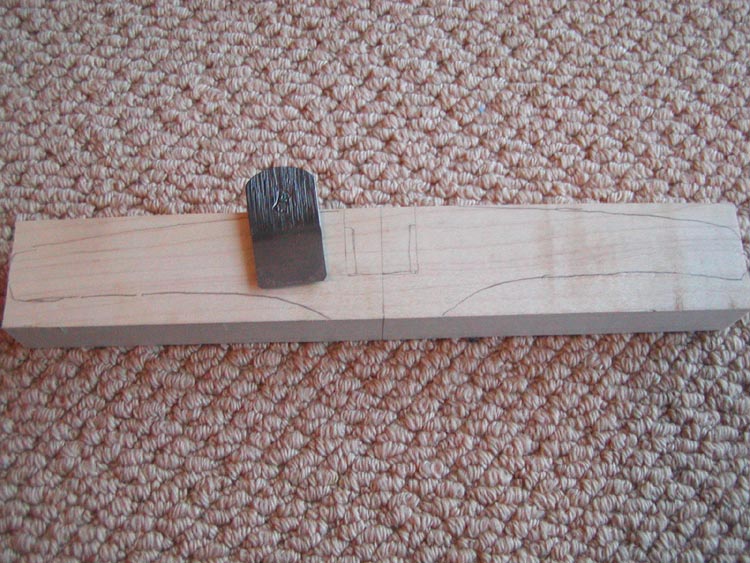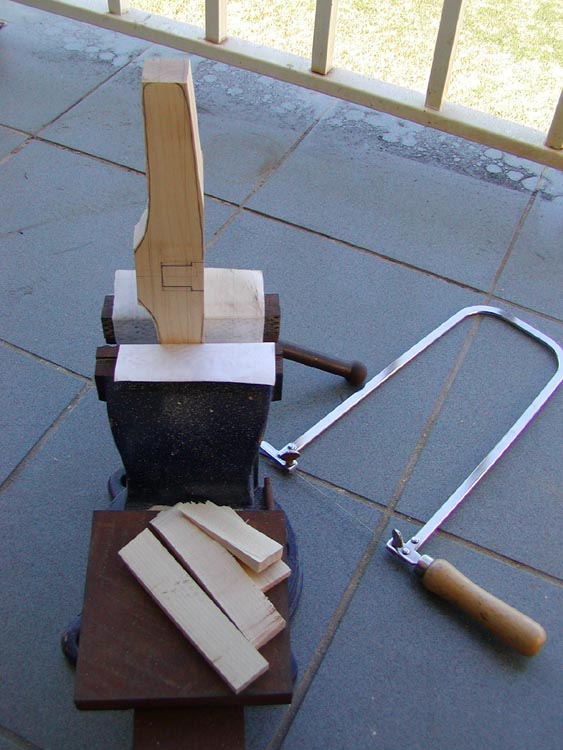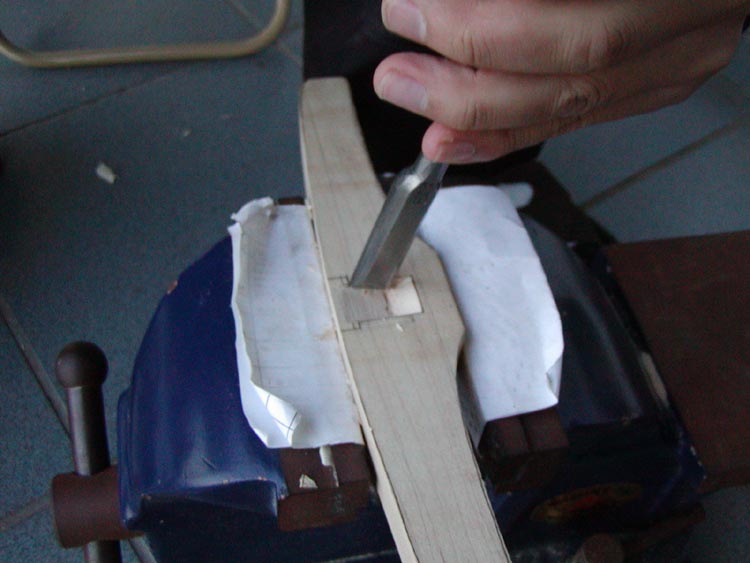 Tasai chisel.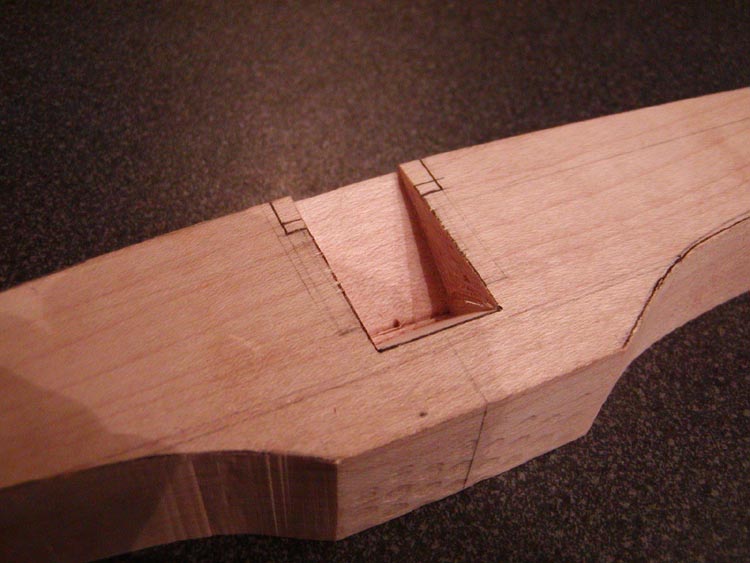 Half way done.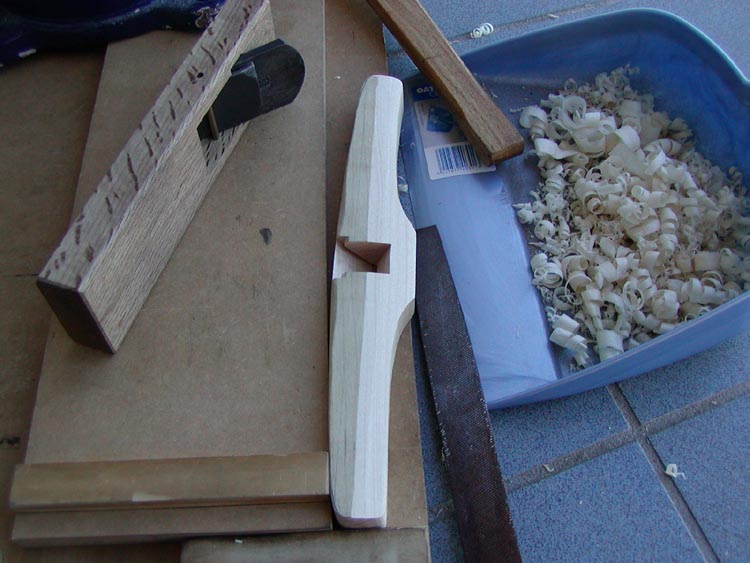 Rounding the edge with Yokoyama "Kanshin" Blue Steel #1 koganna (small plane) 36mm.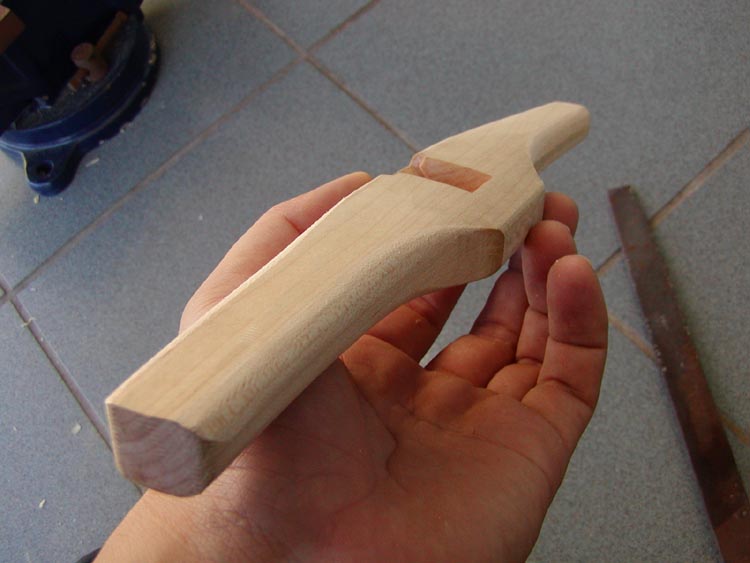 Filing the shape.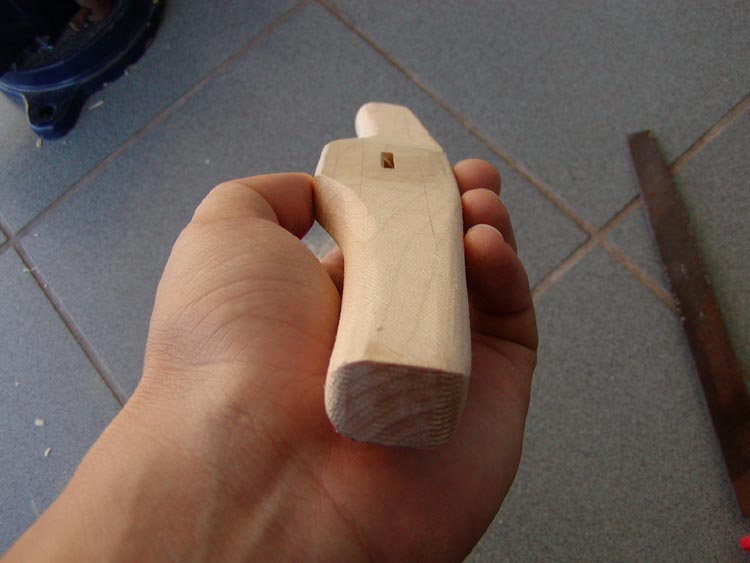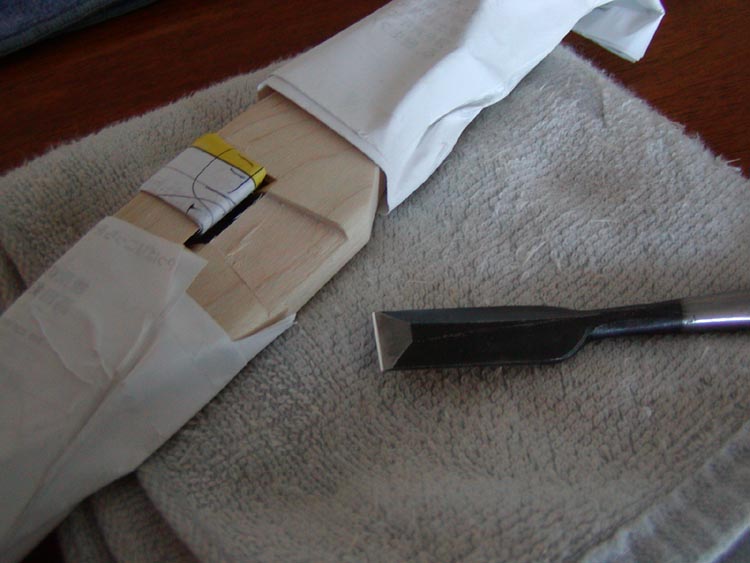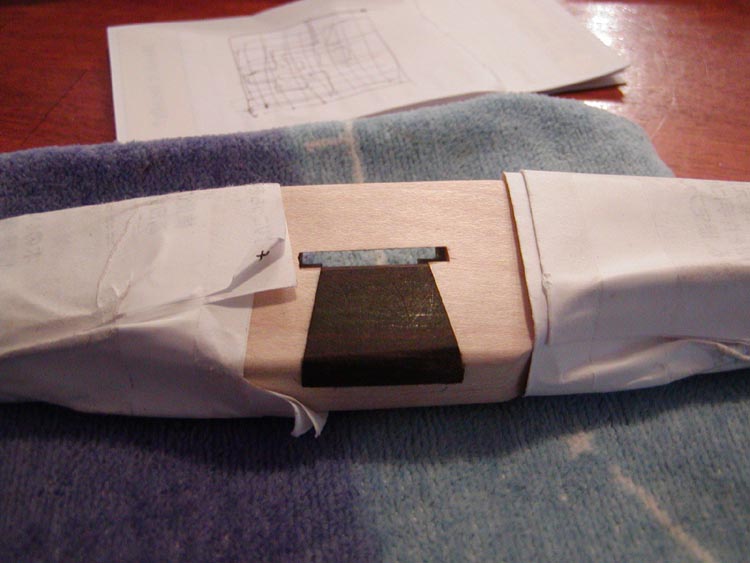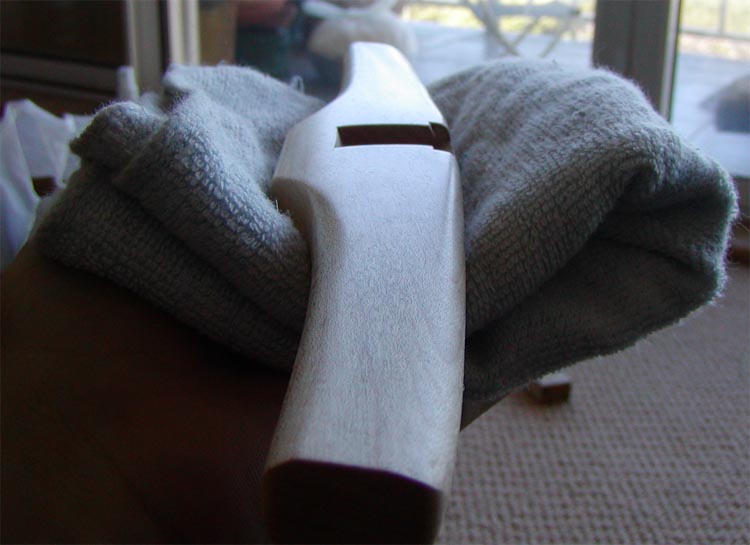 Oiled.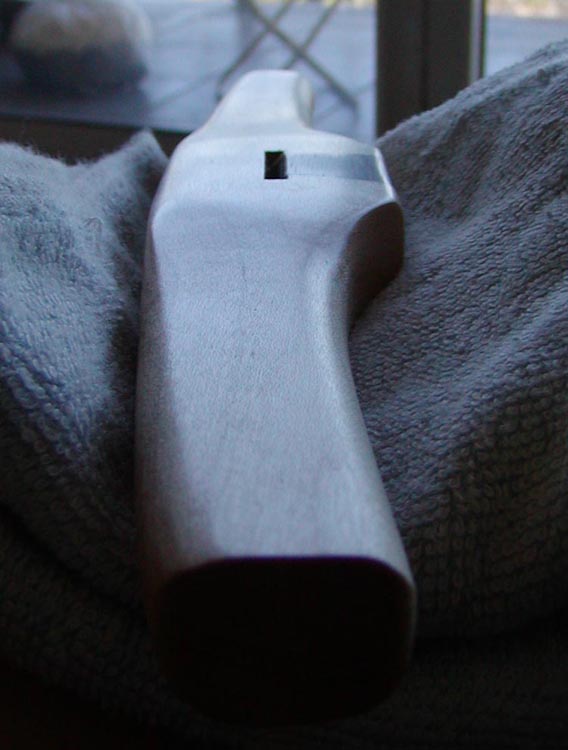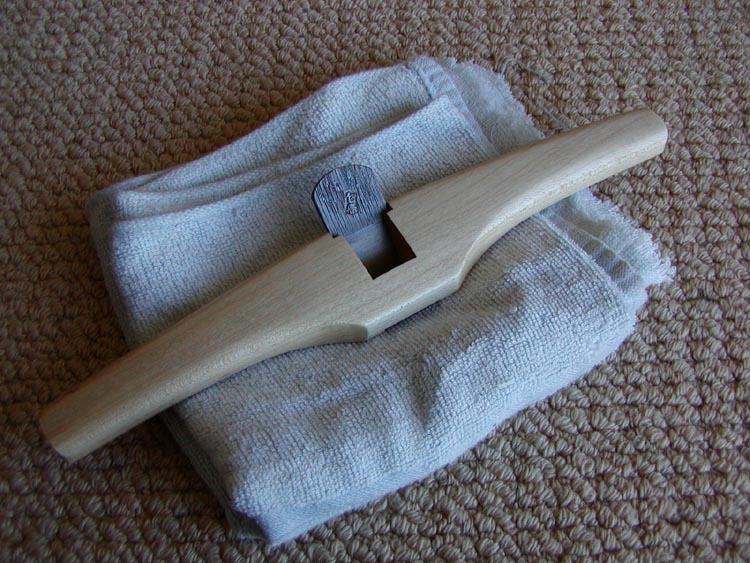 Complete!