Handmade saw set by one of the leading saw smith from Miki Hyogo, young master craftsman Mitsukawa Jyuntaro. This set contains 5 different kind of saws, cross cut, rip cut, mitre cut, dowel cut, and "ranma" cut. The steel is high quality White Steel #2, with kiri handle. This kiri handle is great because when even your hand gets sweaty the handle does not slip. It feels as though the handle is part of your hand.

The kerf is as you can see thinner than any replaceable blade dozuki saws. And also handmade saws, unlike replaceable blade saws, the feel of the cut comes directly to your hand, enabling you to cut as you wish adjusting the strength, direction, angle of the pull. These are for cutting precise dovetails, etc. so the thin kerf and the controllability makes a significan contribution.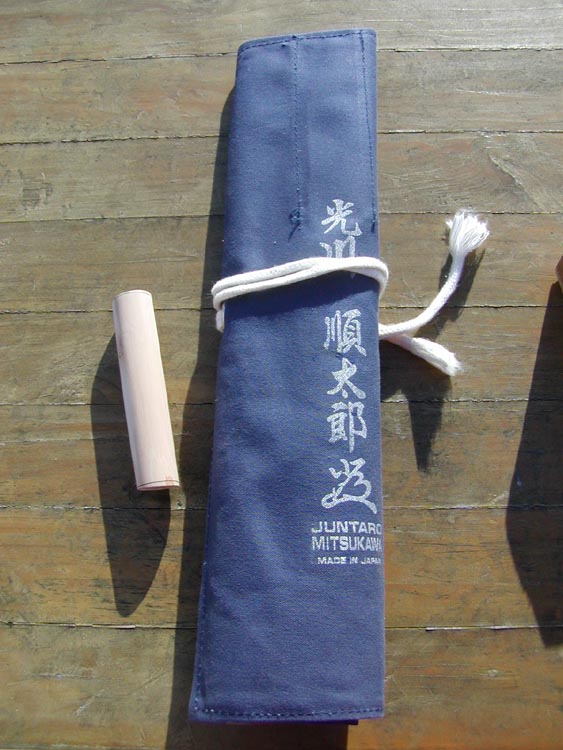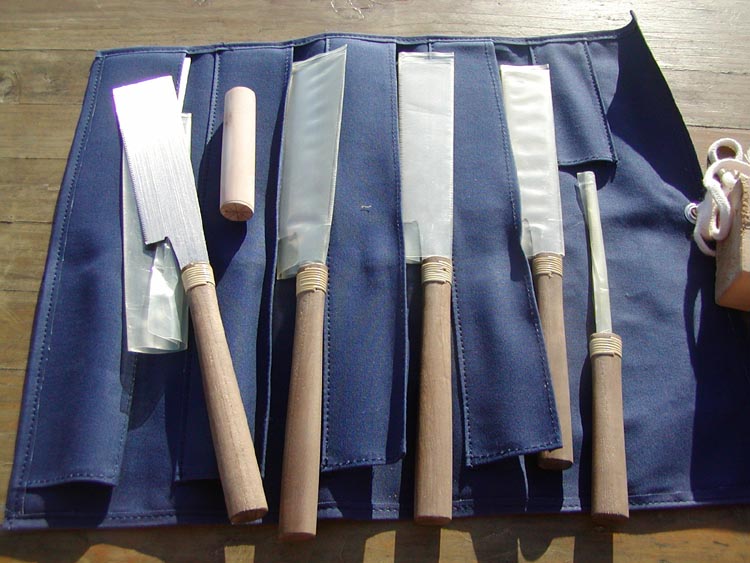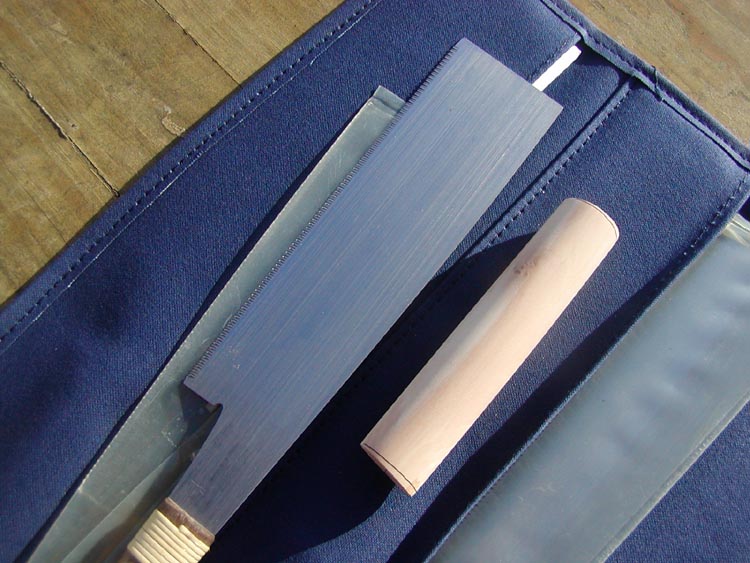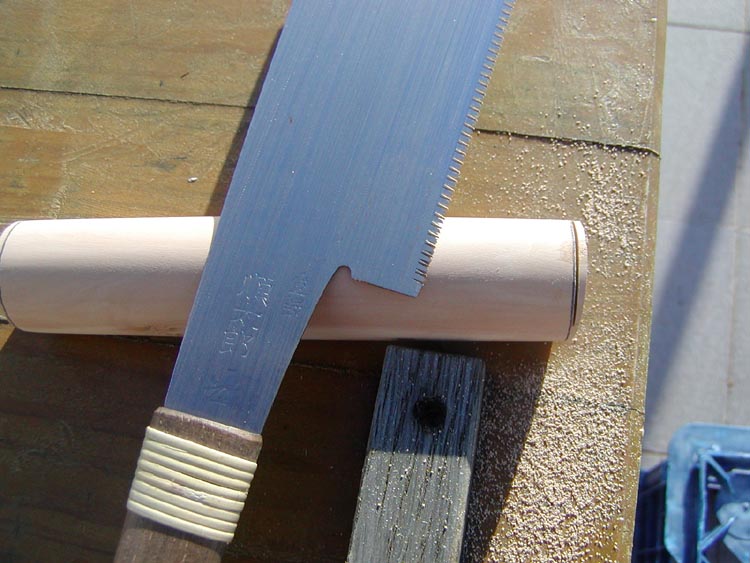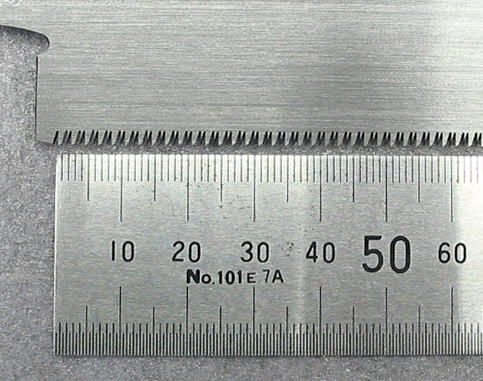 Cross cut.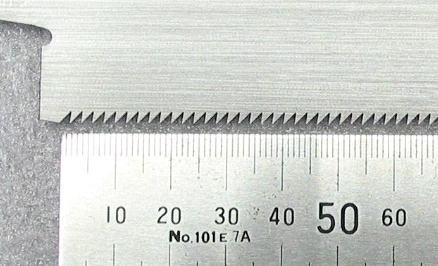 Rip cut.

Special mitre cut.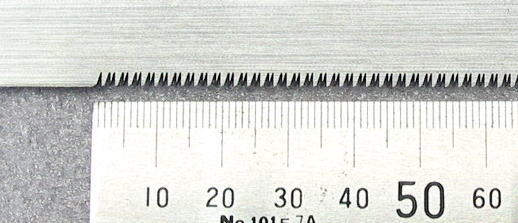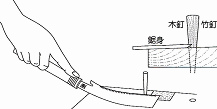 Dowel cut. This tooth does not have the chip clearance (asari) so when sawing the dowel, the main material does not get scratched.

Ranma cut. Impact hardened so that it can tackle hardwoods as well. It is used to cut holes in a board, such as ranma.