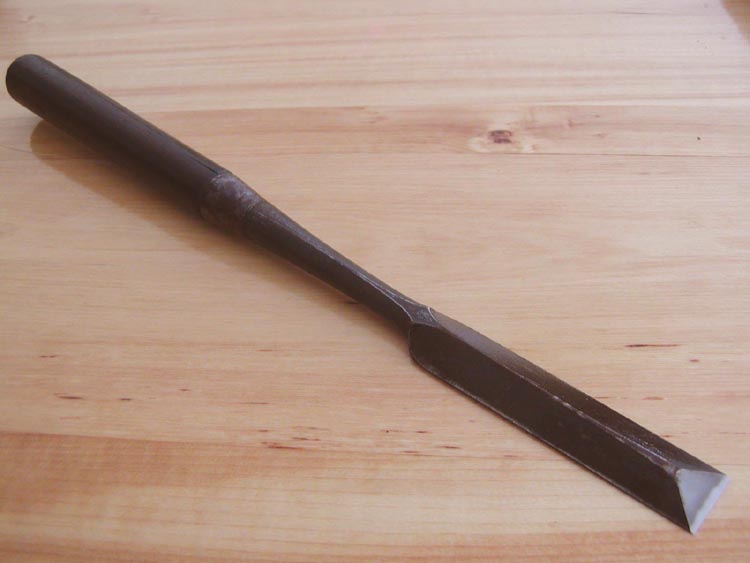 Currently under restoration. The ebony handle has a crack in it. I am thinking if I should replace it to a new one or not.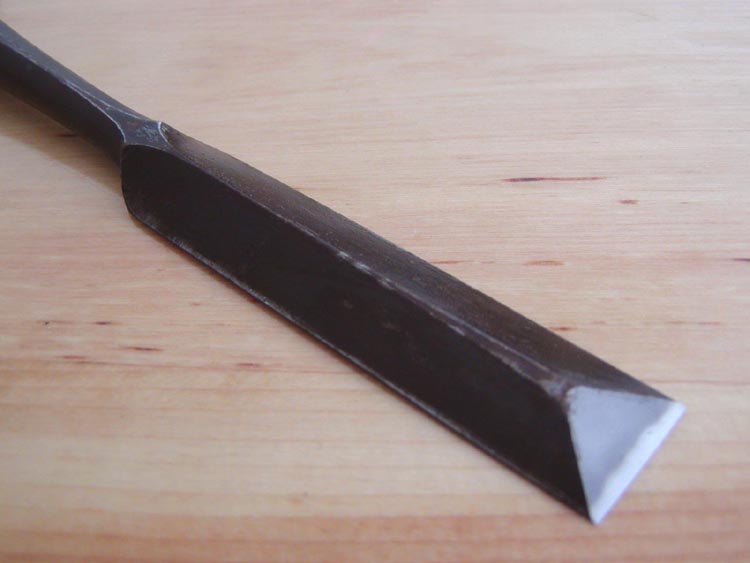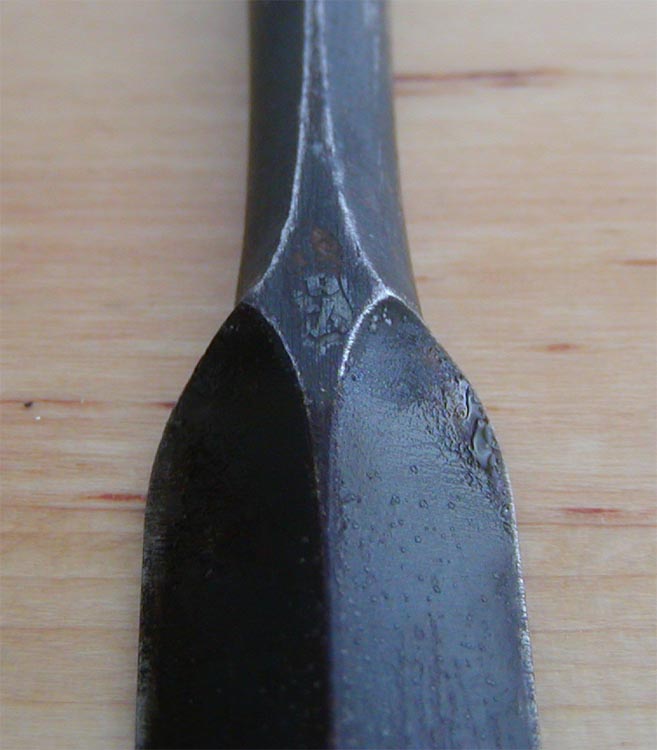 Tsuki Ichihiro (Moon mark Ichihiro). This brand mark was used before Hidari Ichihiro mark.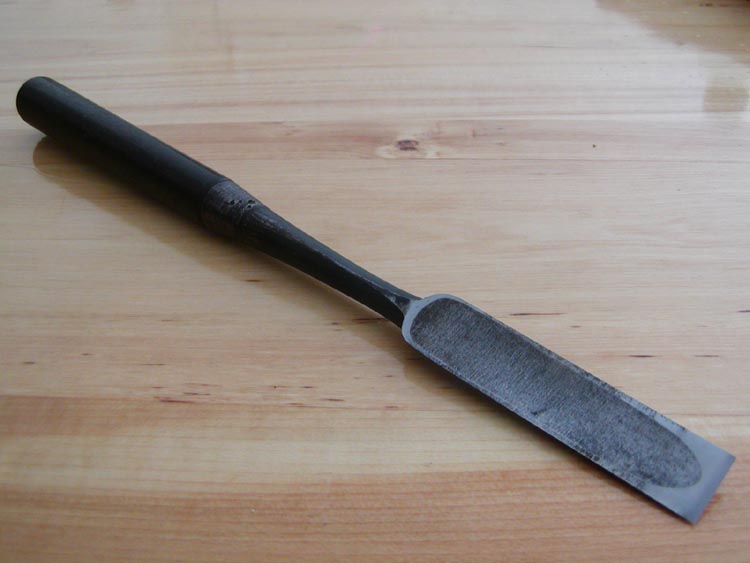 The back hollow is in perfect shape. This chisel wasn't used too much.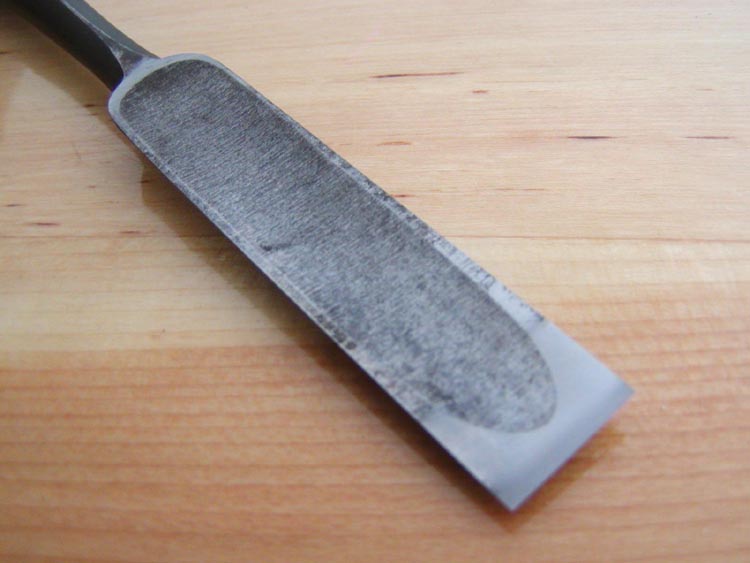 Uraoshi not done yet.
After restoration of the body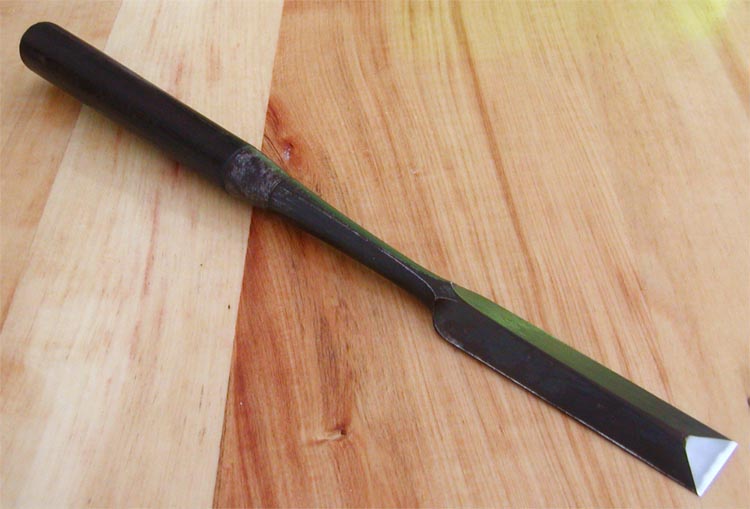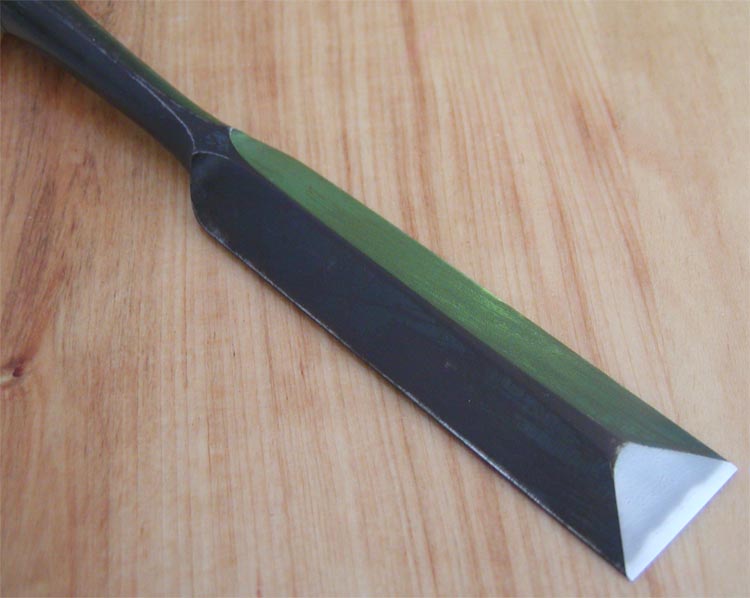 The edge of the side is very thin.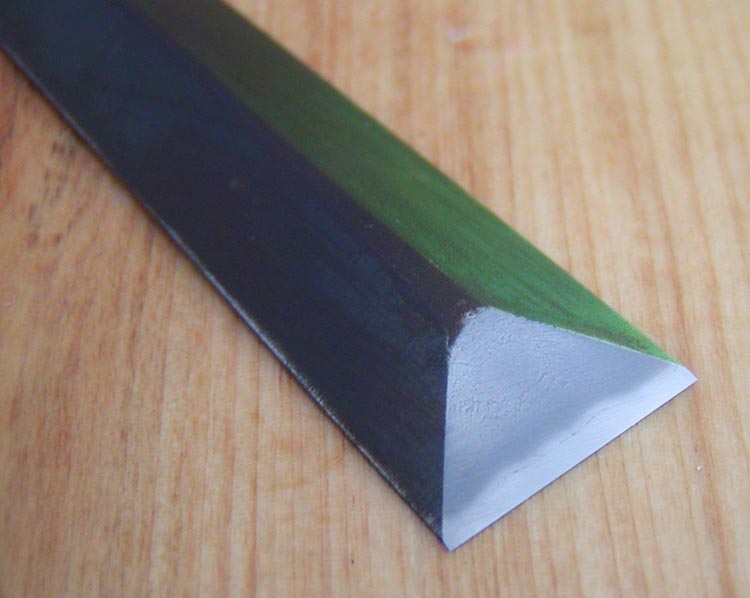 Very old jigane. Chain-ji? Ve~~~~ry soft jigane. The steel is quite hard so I have to be extra careful not to over grind the jigane side.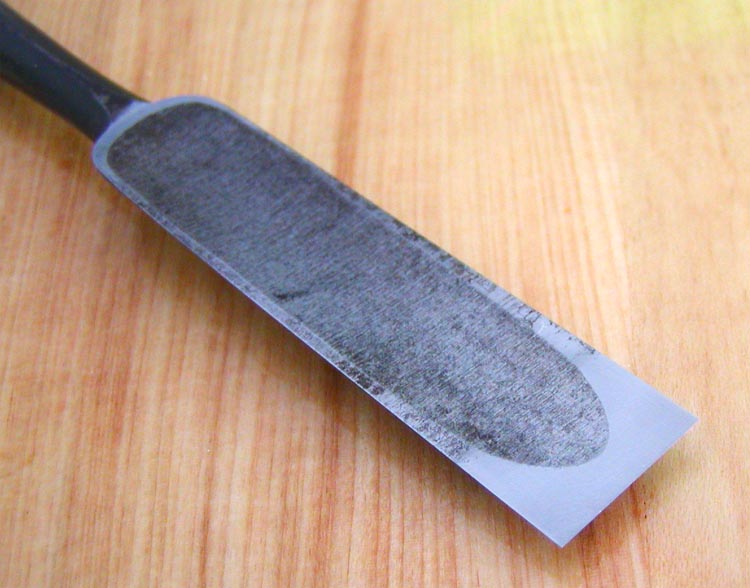 Uraoshi done.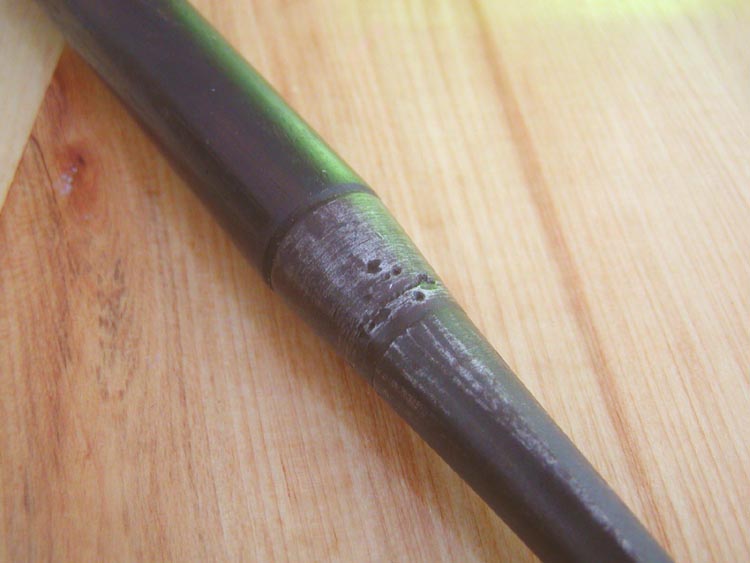 Handmade ferrule.