I think Iyoroi has chosen the wrong path how to sell their tools.

Since many of the users abroad couldn't understand why Japanese tools are so expensive decades ago, most of the sales seemed to be economy tools. Iyoroi has concentrated on selling such economy tools, including B quality tools, but by the time the users got knowledgeable enough to appreciate more high quality expensive tools with the introduction to such chisels as Tasai Mokume chisels (which was fancy enough to appeal to foreign users) Iyoroi's reputation was established as cheap chisel maker.

But this is not true at all. The blacksmith who forges Iyoroi chisels can make tools that are certified as Traditonal Handicrafts from the government, so if he tries to make good tools he definitely can.
http://www.ioroi.co.jp/
http://www.ioroi.co.jp/menu1.html
These chisels use old Britsh construction material for the jigane. This came from a recently demolished famous department store in Kansai area. It is the same material used for Iyoroi Mokume Yariganna in the plane page.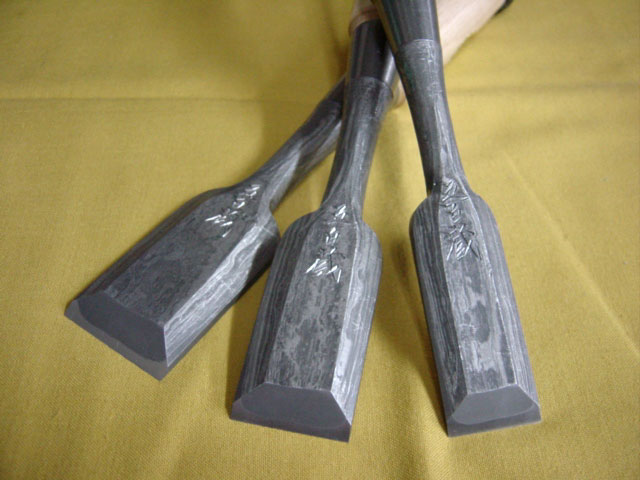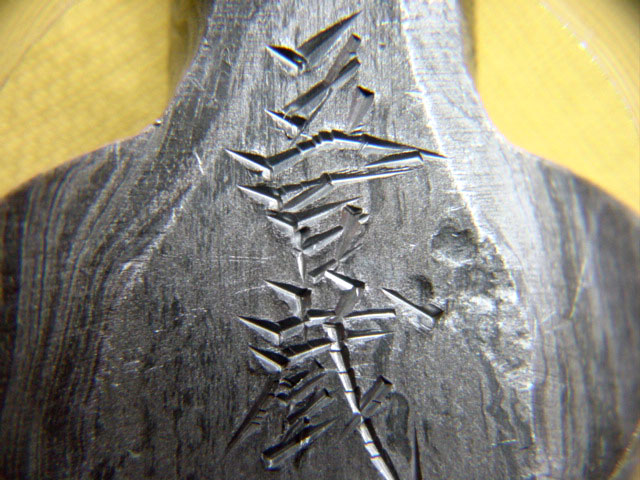 Very rare hand engraved mei. "Iyoroi" (¸Þɴ¢) meaning "five hundred stocks ".