I would say, Kiyohisa chisels have now become the best quality wise in Japan. At least one of the best. The tang of the chisel where it will be hidden in the handle, is also meticulously made. This is the kind of attitude seen in Ichihiro chisels as well. When I told Kiyohisa-san, his tang is very well made, he said with humility, "Ichihiro's tang was much better, but I could never do that...."
Anyway, Watanabe-san makes great chisels. Do try them once if you get the chance.
From AU$ (3mm) ~ AU$ (18mm)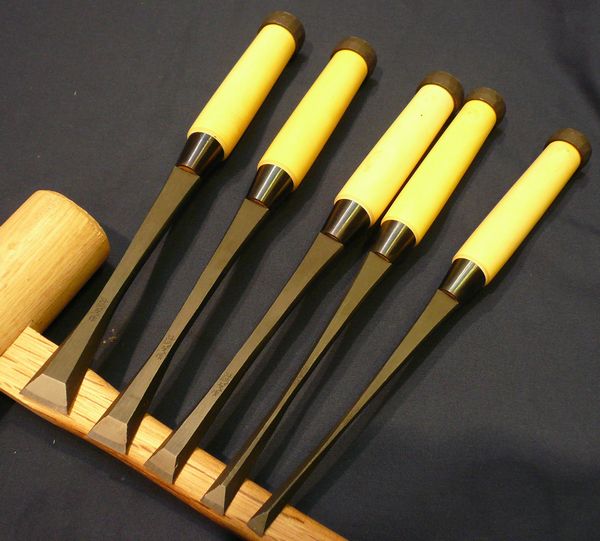 Dovetail female socket making chisels (Bachi nomi) with Gumi handle. Can be ordered with and without the strike hoop. The side edge is about 0.5mm thick. It should be thin enough to make the edge of the dovetail socket sharp enough. As you do uraoshi, the edge will be come zero thickness.
You can use the Shinogi-nomi with 0.5mm side thickness to make the male of the dovetail. I'll be listing the photos of them soon.