The handle material is rare Japanese mountain cherry blossom, which Watanabe-san gave me when I visted him as a gift. When I told him I attach handles myself from time to time, he went to his garage and cut a piece out of his dried stocks and came back with this. I've attached it to Kiyohisa 8bu (24mm) tsuki-nomi I got from Watanabe-san.
It is hard to believe that the steel is made of old stock White Steel #1. When I sharpened it, it felt like White Steel #2. It was very easy to sharpen, yet the edge get's so sharp.
I've used this slick to make the socket of a dai (plane block) with Jarrah. Jarrah seem to have lots of silica like particles which dulls the blade quite badly, but this slick kept its cutting edge quite well. I rounded the tip a bit to make it durable, but still other chisels I have didn't last as long.
I would have to say, Kiyohisa chisels have now become the best quality wise in Japan. At least one of the best. The tang of the chisel where it will be hidden in the handle, is also meticulously made. This is the kind of attitude seen in Ichihiro chisels as well. When I told Kiyohisa-san, his tang is very well made, he said with humility, "Ichihiro's tang was much better, but I could never do that...."
Anyway, Watanabe-san makes great chisels. Do try them once if you get the chance.
From AU$100 (3mm) ~ AU$160 (30mm) ~ AU$330 (60mm)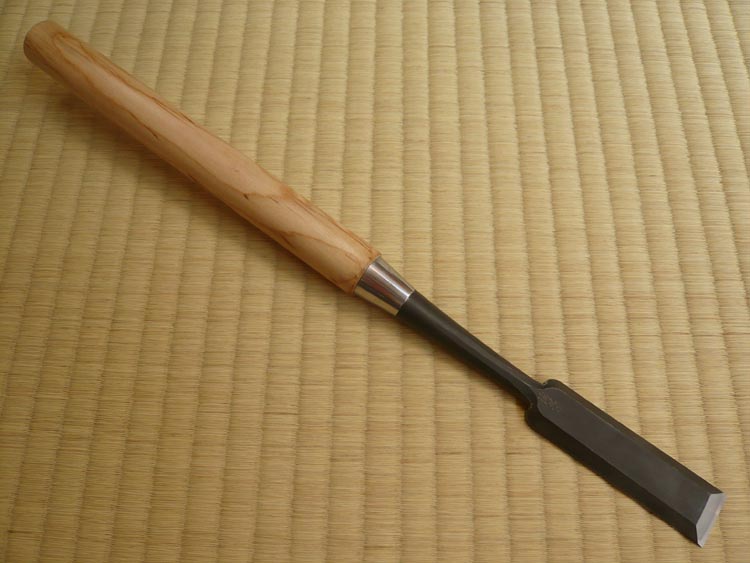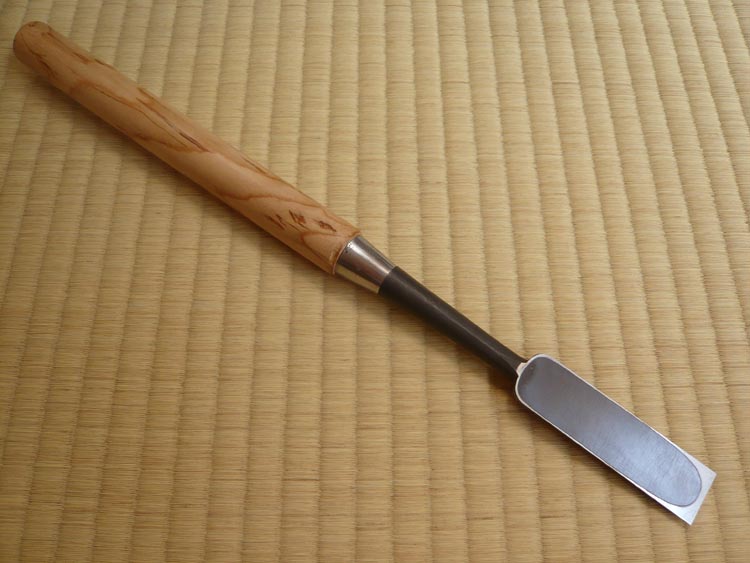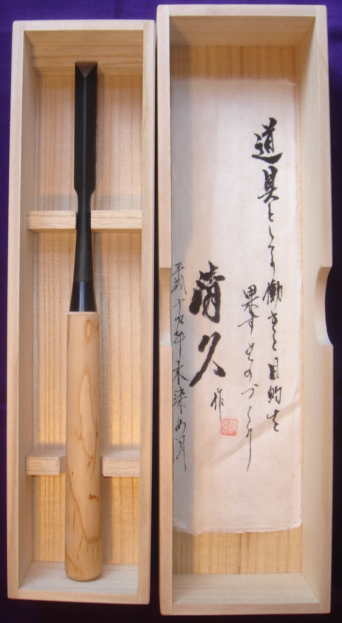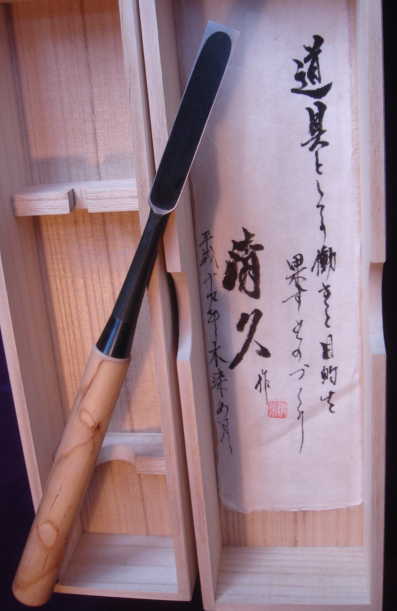 ===
Dovetail making chisels (Bachi nomi) in Gumi handle. Can be ordered with and without the strike hoop.