Kiyotada (Shimamura Kouzaburou)

The blacksmith's name is Shimamura Kouzaburou. He has been featured in the "Uchibamono Shokunin" from the knife magazine. He was a very rare "modern Tokyo blacksmith", along with the great master Ichihiro who has saddly just passed away, and another master Nagahiro who is over 80 years old. Most of the production is now in Niigata prefecture (Sanjo and Yoita city) and Hyogo prefecture (Miki city). The rent is too expensive in Tokyo now even for these famous blacksmiths.

Shimamura-san has already retired almost ten years ago, and the factory has been demolished recently. This is the kind of chisel Japanese woodworkers and carpenters yearn for. Kiyotada chisels are now almost impossible to get (even I don't think can get them...) after being featured in many books and magazines, and now that he has retired no one and no shops are selling anymore.
The steel is White Steel #1. Incredibly hard as usual, as hard as Ichihiro chisels. Restored and fully sharpened. The back was unfortunately very badly treated. I restored it so that it is basically flat and does not look as terrible as it used to. Good tools deserve good care, and without care good tools would perform as much as cheap tools. It is important to learn how to sharpen and use them, and fortunately we have great books we can learn from.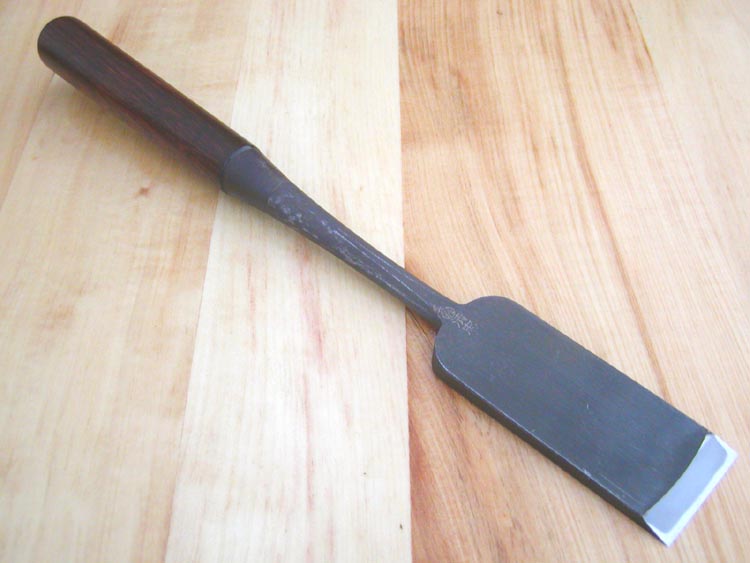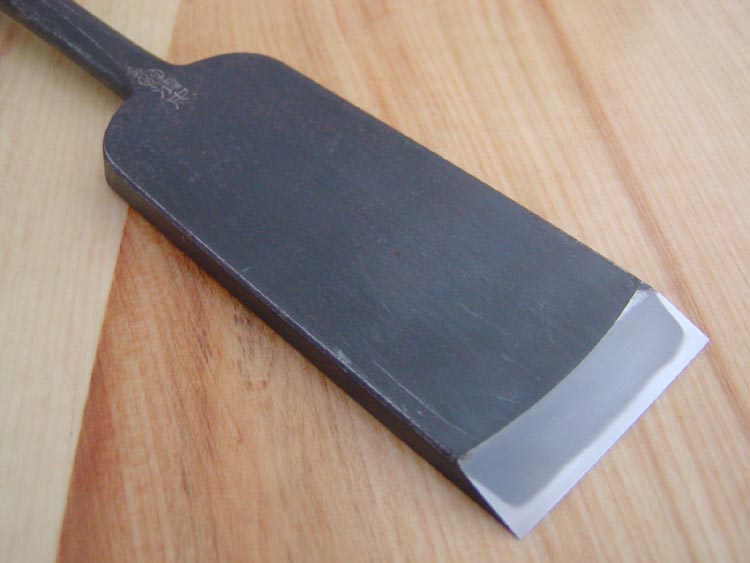 Fully sharpened and polished with fine Oohira Suita stone. Beautifully wrapped mimi (ears) of the steel.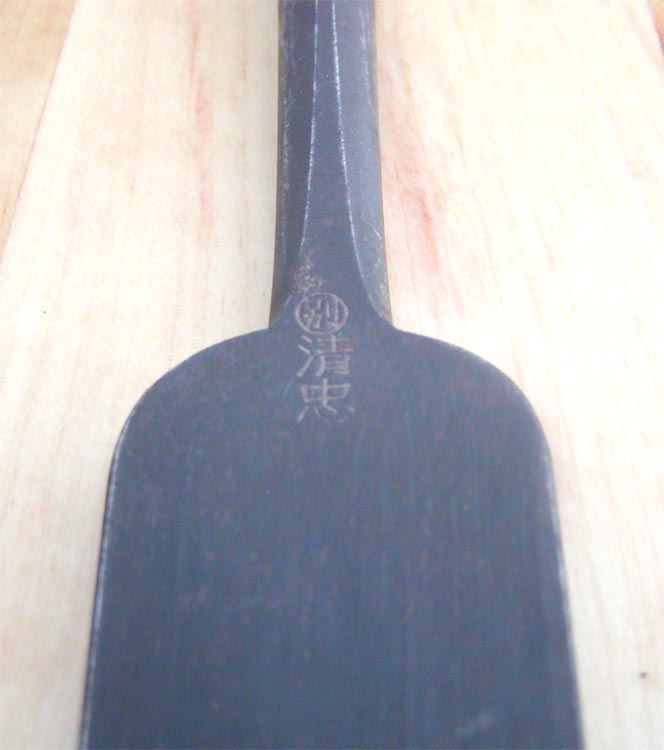 The circled kanji "betsu" is short of "betsu-uchi = specially forged".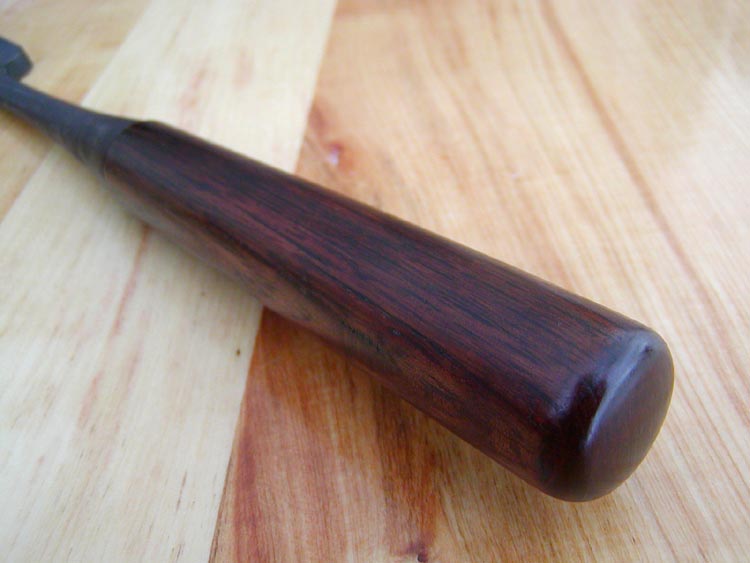 Sanded, oiled and French polished. Very dark colour red oak. Rarely seen nowadays.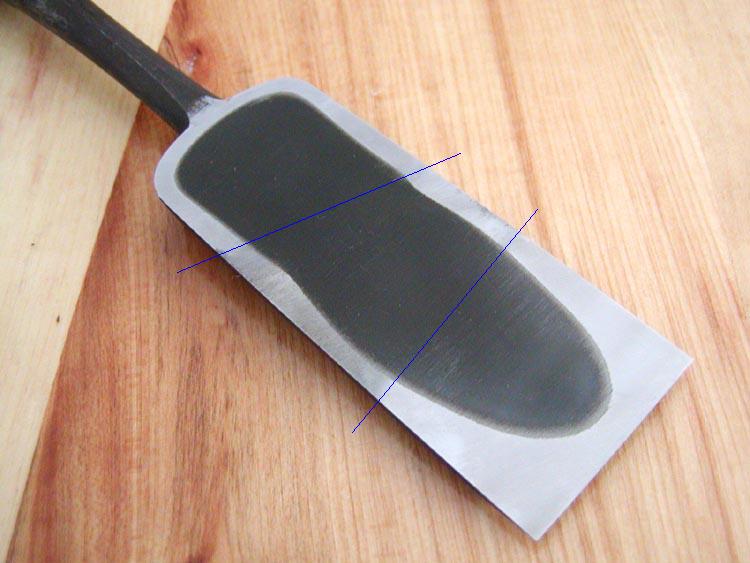 The part between the blue line is dug too deep, I didn't want to grind the whole back to this deapth, thus not touching the stone. This was caused because the previous owner didn't place the whole back on the stone, and pressed the handle side harder onto the stone. It is difficult to keep the back look nice when the blade is larger, so if you are not sure if you can mannage, ask me to do it for you. It is much easier to maintain the flat than to make it flat.