Kunikei is one of my most recommened chisel. The quality is without doubt among the top, along with Tasai and many other top chisel makers, yet the price is much much cheaper. Some people misunderstand Kunikei that it is a cheaper brand compared to Tasai, judging from the price, but this is a big mistake.... The reason Kunikei price is much lower than other top chisel makers is, because he hasn't increased his price from 4 years back, while every other blacksmiths has increased twice due to the raise in price of coal and iron price.
Kunikei is now making with Blue Steel #2 for Japan Tool. I had to recommend Tasai or Sukemaru HSS chisels for someone who mainly uses hardest woods, but now I can recommend Kunikei as well.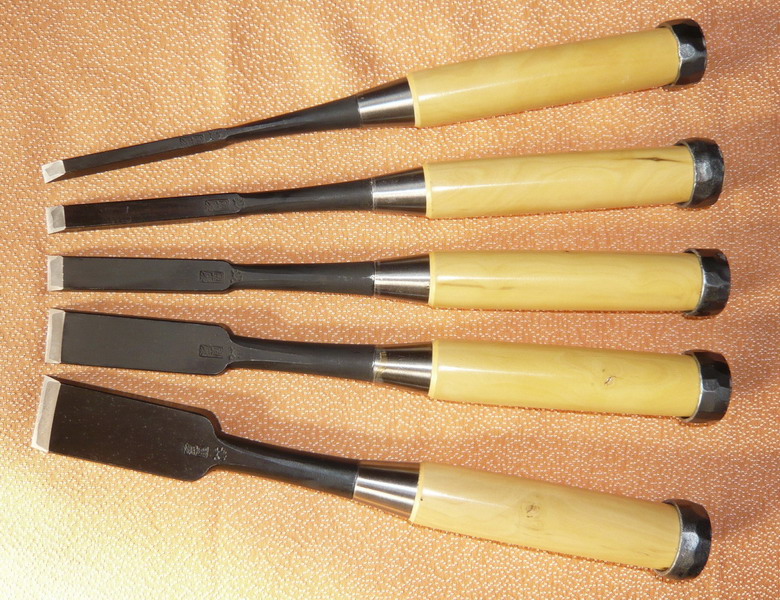 White Steel #1, with boxwood (tsuge) handle.
6mm (7500), 9mm (7600), 12mm (8000), 15mm (8200), 18mm (8300), 24mm (8400), 36mm (9200)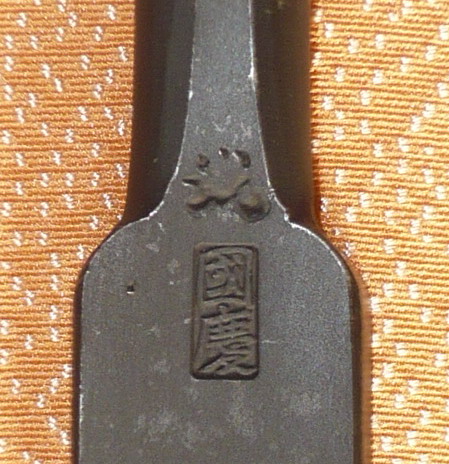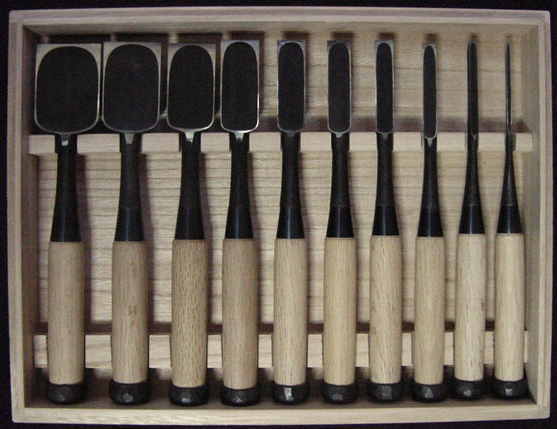 ===
Shinogi style (the shown three are in stock. 6mm 15700 ~12mm 16500)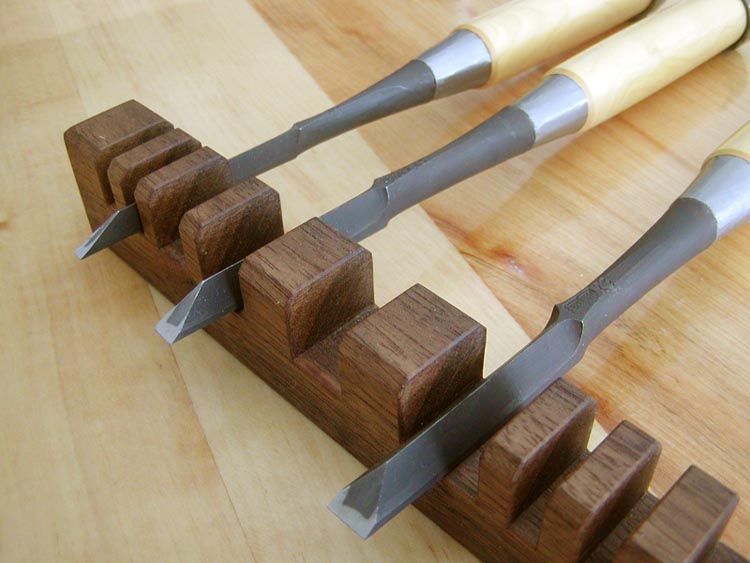 Highly 3 dimensional.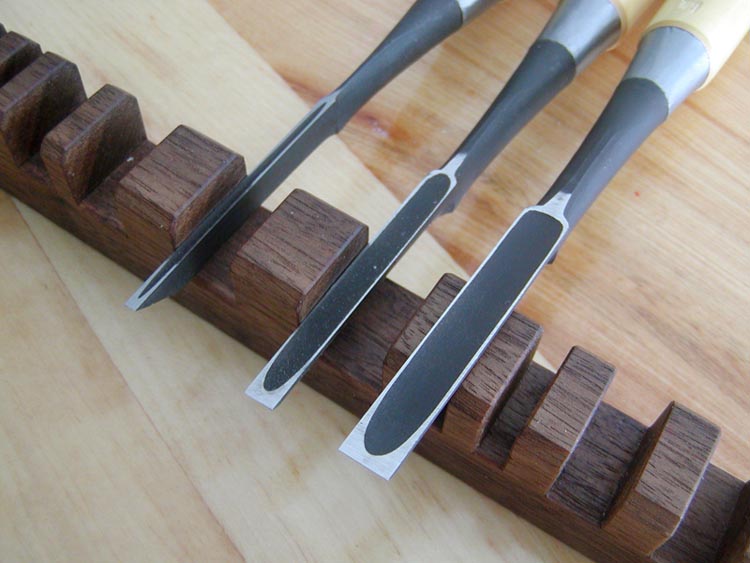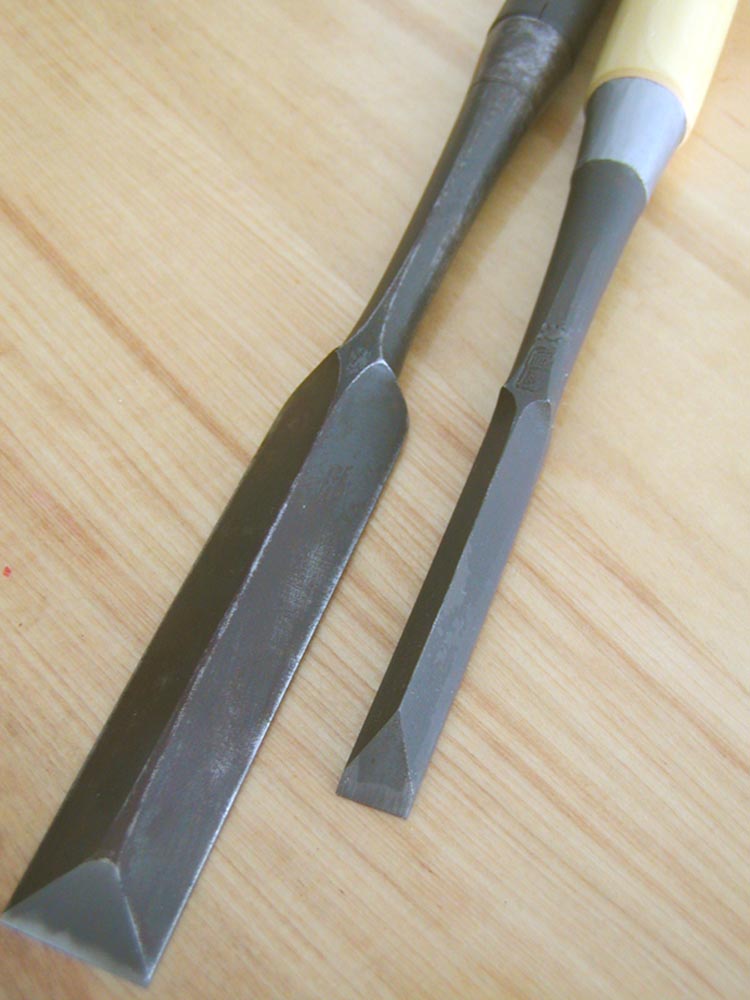 The left is Ichihiro's slick. You can see that the neck shaping is done in Ichihiro style.