Best Quality Japanese Nagura Stone
The only genuine Nagura stone. Any Nagura stones that doesn't have the appraisal red stamp by Asano is not a genuine Nagura. They are similar stone from other mountains, lesser in quality = coarser particles.
Below is an excerpt from a famous book "Hamono no Mikata(How to appreciate a blade) written by Japanese sword specialist Dr. Kousuke Iwasaki, father of Shigeyoshi Iwasaki. Kousuke and his son Shigeyoshi (he is still energetically mentoring many talented blacksmiths) has been two leading characters among Niigata blacksmiths. Many famous blacksmiths, such as Usui Kengo to name one, has asked Dr. Iwasaki for his scientific knowledge about steel.
"Nagura stone's origin is Miwamura mountain in North Sitara, Aichi prefecture, and not from Nagura mountain as many people are misidentifying. The name must have been derived from the ancient name of this area where it used to be called Nagura town. The mine has been closed for decade now."
Dr. Iwasaki who is a Tama-hagane (ie. Japanese sword) specialist has reconized these stones as the best quality stone to dress the finishing stone or to actually polish the swords with them. Botan strata has the highest cutting strength out of all stratas used for chisel and plane blade sharpening (Mejiro, Koma, Tenjyou, Botan). Betsujyou grade has no streaks and almost pure white, suited for more finer sharpening. Tokkyu grade which is a bit more expensive has orange streaks that has stronger cutting strength, is more suited for quick cutting of harder alloys.
===
- ebay items
From the left Tokkyu Mejiro, Tokkyu Tenjyou, Betsujyou Botan. All about 80g.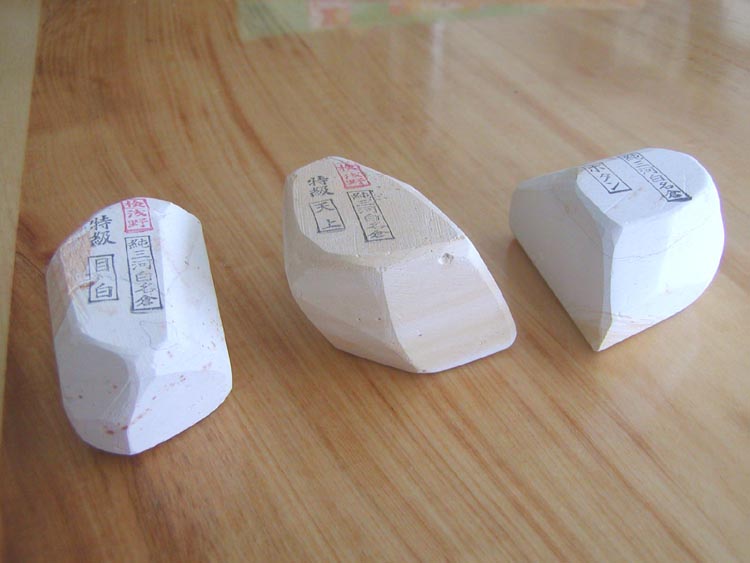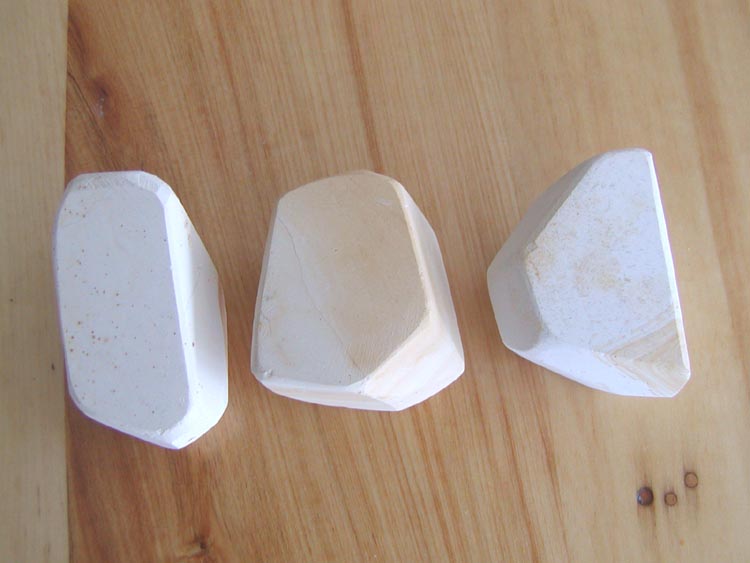 ===
Betsujyou grade Botan layer (one on the right about 80g, on the left about 90g)