(Maruka) Shou-hon-yama is the best grade stone from Nakayama sold by the sole miner of this mountain, Hatanaka Natural Sharpening Stones Stone Industry. Any (well basically, but there are many that are not so good, so we have to test all of them before selling) Nakayama stone that has this stamp (unless it's a fake) is guaranteed of its highest quality. Maruichi Maruka stones were quarried before the mining was taken over by Hatanaka family, when the owner of the mine was Kato family. Maruka's (= circled "Ka") "Ka" is Kato's first character "Ka".
Tomae is the most even in grain strata. The best of the best of the best Nakayama stone. All I can ask for more would be the colour to be yellowish, but then I wouldn't be selling it. Hahaha.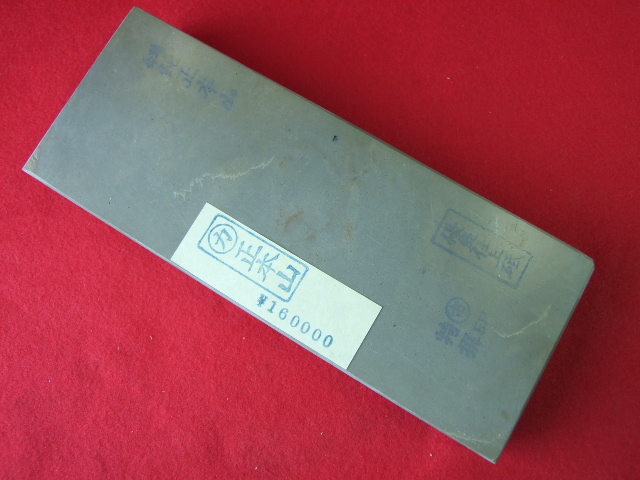 The surface.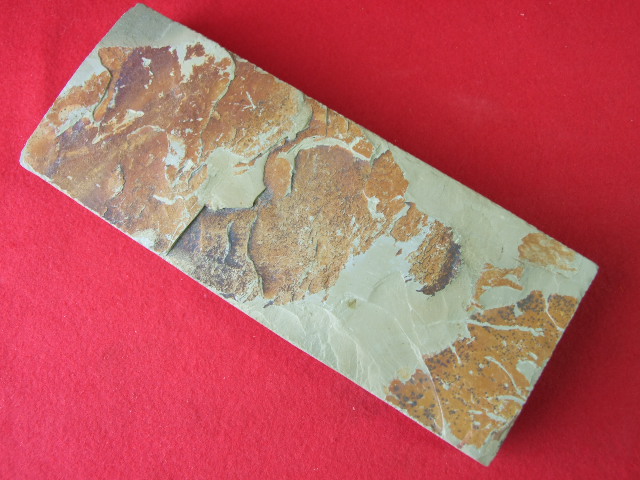 The back.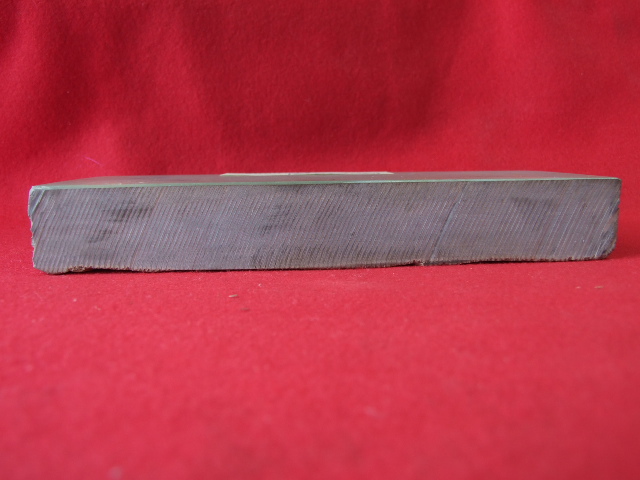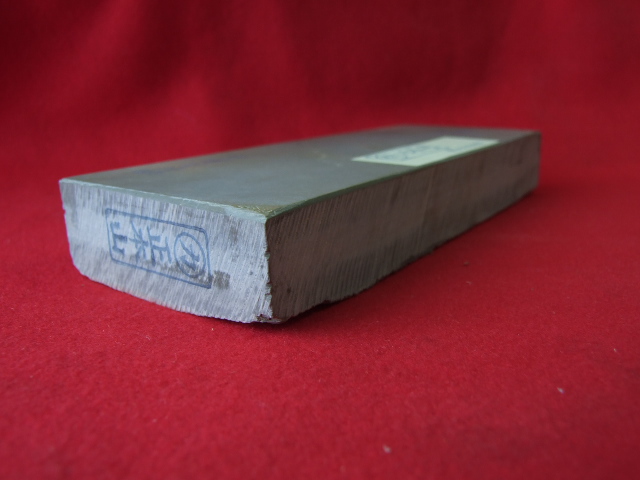 Maruka Shou-hon-yama stamp.