Hardness: 10
Fineness: 10
Cutting Strength: 2.5

Very strong cutting strenght.
People used to say "If you want to get a good stone for reasonable price go visit, first a barber and after that a doctor, whose gone out of business." This is because barbers needed best of the best stones to sharpen their razors, and doctors to sharpen their scalpels. Since these tools are the hardest tools of all, stones chosen for razors tend to have strong cutting strength, thus good for sharpening hard alloys.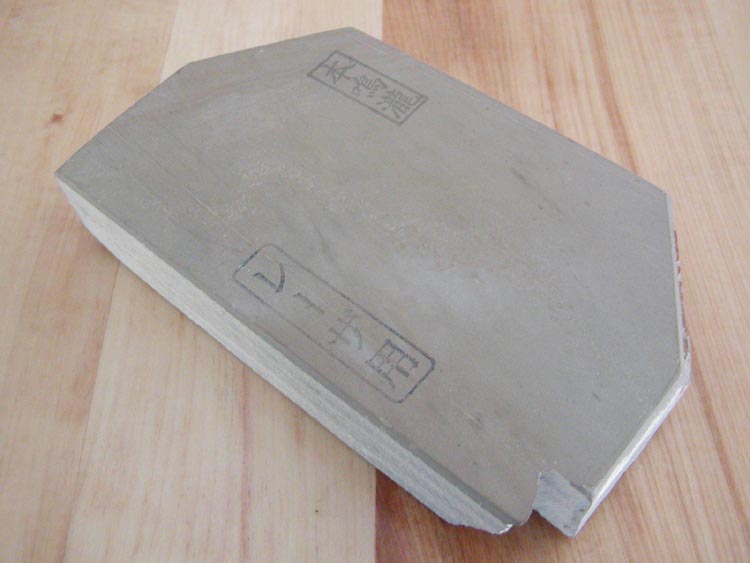 The stamps read Hon-Narutaki, For Razors.