===
Beautiful light cream colour, very wide (82mm!), long and thick Okudo. Part of my collection... The actual stone looks much better, the surface is as smooth as a baby's skin. Semi transparent milky kind of looks. Very hard to show thru photographs.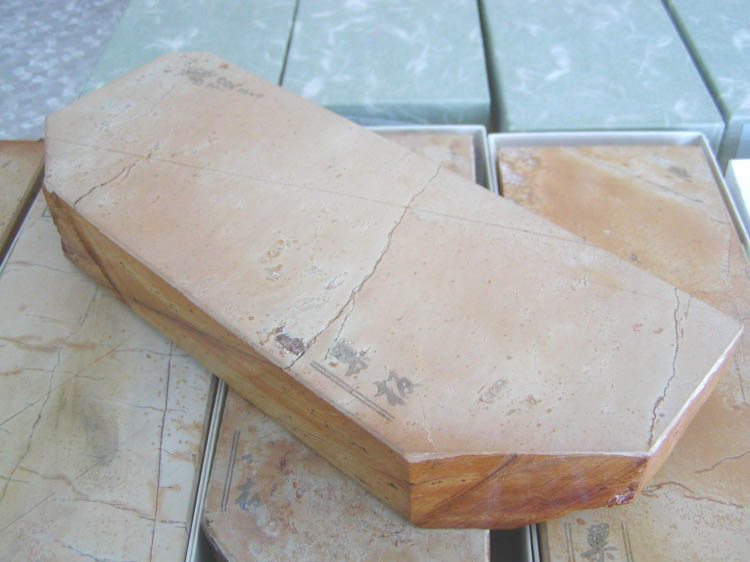 The lines do not affect the polishing (softer than the stone itself).
Both sides can be used. Lots of Renge included on this side, super duper fast cutting yet very fine.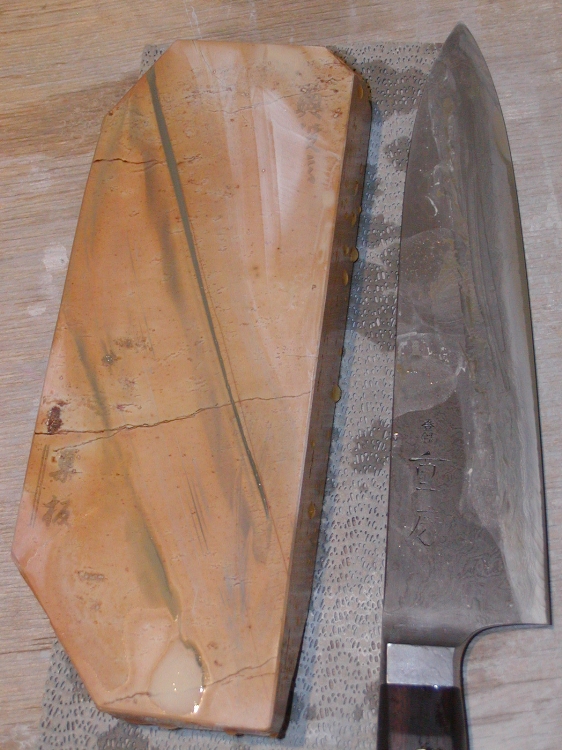 Shown with my Shigefusa Gyuto. Good for fine polishing a knife if you like harder stones to polish your knives (I personally prefer med soft for knives.) Also highly suited for high speed precision polishing for tools, such as plane blades and slick chisels. Great for craftsmen who needs to polish the blade to a high level of sharpness in as short period of time as possible.
Very hard (9~9.5/10), yet very fast cutting, especially on the back side with renge (front side 2~2.5/3, back side 2.5~3/3), and very fine (9~9.5/10) and makes the steel icy instantly. No need for Atoma with tools (better, but not a must), but Atoma required with knives.
Recommended only for skilled J nat users and up. If you cannot stick a plane blade to a fairly hard stone (if the stone is soft, it is very easy), this stone would probably be too hard for your preference.

One of the best Okudo Suita I have.