Hardness: 8.5 ~ 9/10
Fineness: 9.5/10
Cutting Strength: 2.5/3
Very fine, even, smooth, and light in colour. No lines or "Su". Ideal stone. Larger size stone with this quality would be over $1,500.
Good stone to experience the magic of Okudo Suita stone without spending as much.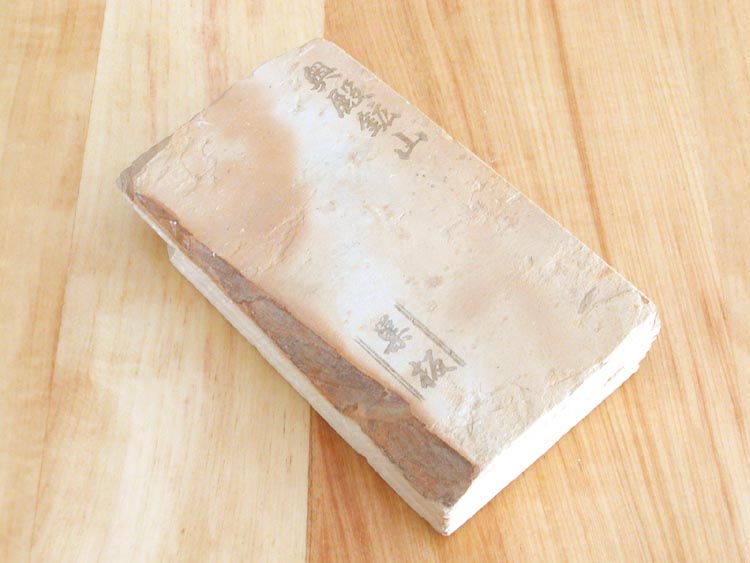 Very rare Okudo Suita stone without any lines!!!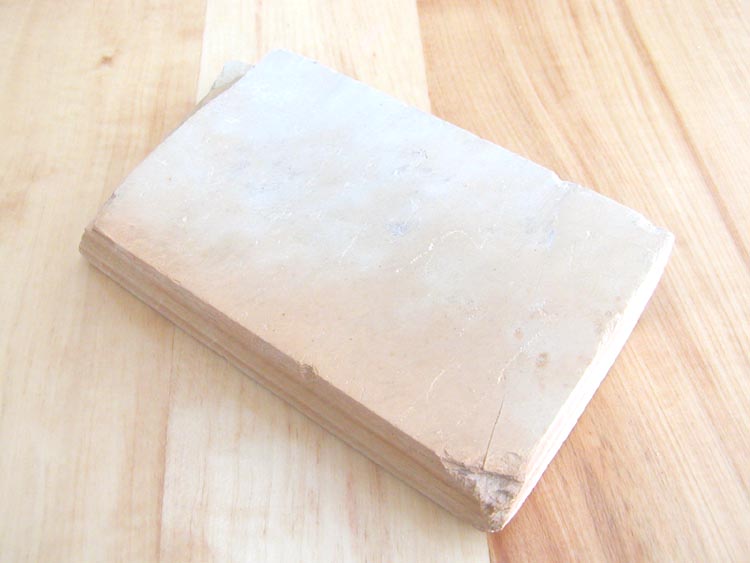 The other side is flat and flawless.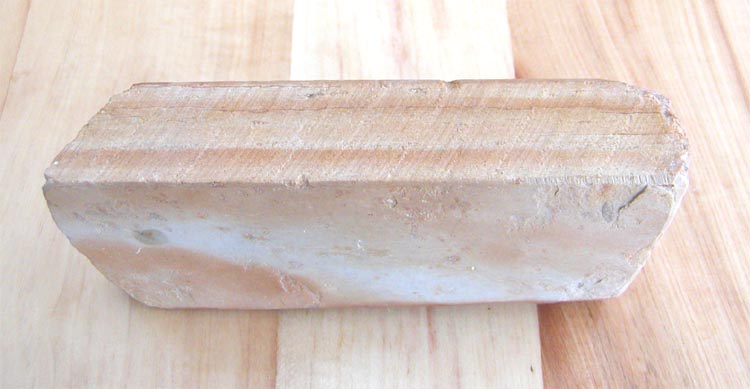 The layers are formed orderly.